Integration Engineer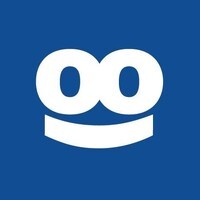 Taboola
Software Engineering
Bangkok, Thailand
Posted on Tuesday, November 21, 2023
Advertiser Integration Engineer
As an integration specialist, the person will be responsible for the integration process with Taboola's worldwide customers. Assuring integrations with high quality, while understanding the customer's requirements and meeting the SLA's is of paramount importance. Dealing with technically complex integrations will be necessary. The person should possess good communication skills and ability to understand all technical aspects needed for integration. Should be a fast learner, technical and should be able to ramp up on the changing needs of the platform. Continuous learning and adaptability to change are critical parts of the job.
Roles and Responsibilities:
In charge of the customer's integration process end-to-end

Ensure the quality of the integration and configuration of the product

Collaborate with the business teams throughout the company and work directly with external customers' product and technical teams to successfully integrate with Taboola's products

Perform in-depth troubleshooting to identify and solve integration related issues

Keep on top of the workload and follow up with clients to make sure everything is working properly

Work closely with Engineering & Product to ensure new features are built, tested, and configured for customers on time

Communicate directly with clients via calls/emails

Create documentation and learning materials

Design methodologies and tools to improve the customer service and the team's troubleshooting ability
Requirements:
BSc. graduate in tech oriented field or equivalent experience

Knowledge of SQL, Javascript, CSS, HTML, Shell Scripting

Experience with chrome developer tools troubleshooting

Experience with pixel implementation on customers' websites - a big advantage

Familiarity with Google Tag Manager as well as mobile measurement partners (Appsflyer, Adjust, Kochava, Branch, etc.) - a big advantage

Ability to comply with tight deadlines, and provide creative technical solutions

Experience in tracking implementation methods (Shopify, Wordpress, DCM, etc.) - an advantage

Experience in a tech company

Strong communication skills

Ability to communicate fluently in English

Additional Asian languages is a big plus

A positive team player with motivation, ambition, and innovative ideas

Technical acumen

Must have the ability to adapt and a strong desire to learn new things
What is Taboola?
Taboola is the world's leading content discovery platform, serving 360B recommendations to over 1B unique visitors each month on the web's most innovative publisher sites, including the BBC, Axel Springer, LeFigaro, Evening Standard, NBC, USA Today and more!
Since our inception in 2007, Taboola's team of ninja-like engineers and digital media experts has built the world's largest and most advanced discovery platform – or "search engine just the other way around" – that provides more than a billion users each month with personalized recommendations on many of the most innovative and most visited websites on the internet.
Thousands of leading publishers (e.g. India today, Zee, NDTV) and media agencies use Taboola's innovative technology to increase user engagement, monetize their traffic and distribute content to committed users on the web.
Today there are more than 1,400 taboolars around the world (and the number is growing) connecting users to content they might like but didn't know existed. We have offices in New York, Los Angeles, London, Berlin, Paris, Tel Aviv, New Delhi, São Paulo, Shanghai, Tokyo and Bangkok
If this sounds like an interesting opportunity, hit (easy) apply!
All shortlisted candidates will be contacted.
Taboola is an equal opportunity employer and we value diversity in all forms. We are committed to creating an inclusive environment for all employees and believe such an environment is critical for success. Employment is decided on the basis of qualifications, merit, and business need.