Ad operations Specialist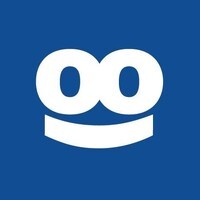 Taboola
Operations
Gurugram, Haryana, India
Posted on Monday, November 20, 2023
Why choose Taboola?
Working at Taboola gives you the chance to be part of building something unique. We are a company that embraces change, has enormous potential for growth and offers a challenging yet collaborative working environment where you will always feel valued and be given every opportunity to make a name for yourself.
With an office culture that's international, social and supportive, Taboola offers very generous benefits including 18 days holiday, excellent health insurance, some flexible working, provided transportation during odd hours, free breakfast and lunch every day, stock options and Perkbox to name just a few.
So, if you're ready for a new challenge in a company with like-minded creative individuals, a fast pace and endless opportunities with exciting brands why not come and see what we're all about, you won't be disappointed.
The Ad Operations group at Taboola is responsible for setting up and managing display and video campaigns configurations to ensure streamlined execution of our advertiser and publisher ad delivery. As an Ad Operations Specialist, you will be owning the responsibility of end to end campaign management and performance in Taboola's platform. One of the important responsibilities of this role would be to understand the client's goals and objectives and ensure campaigns are set up to achieve those goals.
Execute upon day to day deliverables related to ad campaigns (Ex: Campaign setup, QA and flawless execution of campaigns) to the internal clients of Taboola globally within defined SLAs and KPIs
Work closely with internal teams to ensure highest level of client satisfaction on direct campaigns
Run periodic analysis of all on-page attributes and provide recommendations based on SEO best practices for optimisation by working with the account management teams.
Own your domain and be the subject matter experts in ad serving platform/tools and work to continually optimize the platform usage and provide up to date best practices.
Prepare presentations and reports to be shared with the clients as and when needed by performing the required analysis
Collaborate with the internal teams like product, R&D, business and professional services to resolve any ongoing challenge.
Pulling data from different sources and analyzing data to fetch the desired result
Minimum Qualifications
2+ years in the digital marketing and Ad technology industry with a strong understanding of the programmatic landscape, existing and emerging ad technologies, ad serving, analytics, enterprise marketing and big data
2+ years working directly with ad technologies such as SSP's, DMPs, DSPs, Ad Exchanges, Ad Servers
Strong understanding of CPM, vCPM, CPC, CPCV and CPA models
Candidate with excellent articulation and communication skill set
Excellent analytical skills and ability to deliver as per the deadline with flawless execution
Trafficking across Display/Search Platforms.
Ability to navigate ambiguity or work with changing workflows and processes
Willingness to work in rotational shifts
Ability to collaborate extremely well with teams internally and externally
Campaign Optimisation across Display/Search Platforms
Strong familiarity with ad serving technologies, platforms and tools with hands on working experience
Experience on working with Microsoft Excel
Hands on knowledge on ads tool – Taboola Ads, Google Ad Manager, Google Ad words, TTD, Outbrain, AMobee and other video add servers like Spring serve
Any graduate