HR Business Partner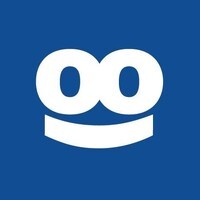 Taboola
People & HR
Gurugram, Haryana, India
Posted on Saturday, November 18, 2023
Only applications submitted via careers page will be considered

More than ever as Taboola grows, we require superior leadership at all levels. In this spirit, we're seeking an experienced, hands-on HR Business Partner (Director level) to support our Asia Pacific region. As a successful candidate, you will partner with assigned client groups (primarily Professional Services function) to deliver solutions that make Taboola a great place to work. Specifically, you will work with key stakeholders to execute people strategies across the entire employee lifecycle whilst proactively identifying and providing value-added HR advice, guidance, support and solutions.
Specific responsibilities
As HR Business Partner you will be responsible for executing/delivering HR activities in partnership with Taboola Professional Services group. This includes performance management, reward, employee relations, HR policy and procedures, talent identification and management, and succession planning.
Partner with managers at all levels (Team Leader to VP) across assigned client groups to guide and support them on managing, recognising, and developing their teams
Partner with Talent Acquisition team to support hiring efforts and provide market insights
Provide inputs on best practice and under the direction of PS HR Director, design and implement strategies that align with Taboola's people strategy
Develop action plans in partnership with managers to retain and develop internal talent
In collaboration with the Legal team, provide advice as needed on ER issues and as needed, escalate highly sensitive and/or complex issues to Head of HR
Coach and advise managers and employees on the handling of sensitive people/ER cases
Analyse data and provide insights to leadership and managers to make informed decisions in the effective execution of the people strategy
Partner with stakeholders to assess learning and development needs and provide inputs to Head of HR and Organisation Development function to align an effective people development agenda
Champion Taboola's culture goals and influence managers to enable an environment where employees are highly engaged
Participate in organisational assessment and design initiatives as directed by HR Director and Head of HR
Partner with the HR Director to support and execute on functional and/or global programs - for example; QBRs, engagement survey, talent/succession planning, performance/compensation cycles, etc.
Off-boarding - support decision-making and enable exit processes
Our team of HR Business Partners are globally aligned. Whilst the majority of the stakeholders in this role's remit is India, the individual is expected to provide India leadership and advisory to global HRBPs on people relations for other teams based in India. These responsibilities include:
Act as India advisor/point of contact to global HRBP counterparts on employment law matters - for example; performance management, disciplinaries and terminations
Provide advice and guidance to global counterparts on Taboola's obligations in region
Provide in-person support on sensitive employee cases
Keep up-to-date with and communicate (as appropriate) on employment law and legislation changes in region that have a potential impact on Taboola's operations
Alongside HR Coordinator and Legal, maintain employee handbooks to ensure up-to-date with current legislation and employment practices
Our ideal candidate will have:
Significant HRBP experience with sound knowledge of best practices in Indian labour markets (essential) and ideally across multiple jurisdictions with Asia Pacific markets (preferred)
Composed demeanour when faced with highly sensitive situations
Comfortable with ambiguity, fast pace environment and deadlines
Data driven: able to use and understand data to provide insights and drive business decisions
Comfortable in operational execution as well as providing strategic partnership to leaders
Drive for results, inquisitive and execution-minded; able to translate the mission of stakeholders into actionable plans
Assumes good intent and builds high levels of trust and team camaraderie to deliver solutions to clients
Excellent communication skills, does so with focus, simplicity and clarity; engaging the audience and adapting to their needs, asks the right questions to understand the priorities/issues and seeking feedback to ensure continued alignment
Able to challenge and hold their own where their view differs from others, using data and common sense to inform their perspective
A continuous improver, challenges themselves and others on the 'status quo' to ensure solutions are fit for purpose
Why choose Taboola?
Working at Taboola gives you the chance to be part of building something unique. We are a company that embraces change, has enormous potential for growth and offers a challenging yet collaborative working environment where you will always feel valued and be given every opportunity to make a name for yourself.
So, if you're ready for a new challenge in a company with like-minded creative individuals, a fast pace and endless opportunities with exciting brands why not come and see what we're all about, you won't be disappointed.
About Taboola
Taboola is the leading discovery platform, serving over 450 billion recommendations of articles, blogs, videos, products and apps to over one billion unique users every month on thousands of premium sites and mobile carriers.