Sales Manager, SMB Publishers Spain & Portugal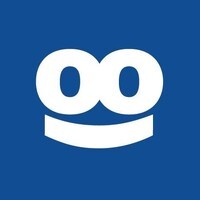 Taboola
Sales & Business Development
London, UK
Posted on Thursday, November 9, 2023
Sales Manager, SMB Publishers - Spain & Portugal
Taboola is looking for an outstanding, execution focused and results-driven Sales Manager to work within the Global Publisher Sales team. This role sits within the SMB Publisher Sales department, which is a significant driver of growth for Taboola. It is this department's core responsibility to reply to qualified inbound leads, conduct outreach to new leads and prospects (online publishers), demo, negotiate and close (quality) deals for sponsored content to be placed within publishers' websites. This is a new business Sales role within a new business sales team.
A Sales Manager at Taboola is expected to research, identify, engage and close new publishers in order to expand and diversify Taboola's network. The candidate should be a strong, sales-oriented professional who can source, prospect and structure content marketing deals independently.
What you'll do:
Work with digital publishers mostly in Spain and Portugal.
Independently build a large pipeline of leads, pursue them and close deals mostly in Spain and Portugal.
Manage presentations, build relationships, and negotiate contracts
Onboard publishers with the support of the technical team before handing over the account to an Account manager
Gain an understanding of digital technology and revenue ecosystem and be able to explain product benefits within this context
Consistently achieve and exceed revenue goals
What you'll need:
Proven communication, presentation, phone etiquette and general sales skills
Native/fluent Spanish (Portuguese a plus!)
Fluent English speaker
Sales experience in the digital media space OR broader tech space helpful
Confidence in picking up the phone and cold calling new people
Technology-savvy and the ability to quickly learn what is needed to support successful implementation and optimisation
Naturally curious with a keen desire to take your career to the next level
What we offer:
Fantastic global career opportunities, competitive salary and generous benefits.
The chance to be part of building something unique.
Invaluable experience in the world's leading discovery & native advertising platform
The opportunity to join an international team, that's ambitious, revenue driven with a deep technical knowledge of digital advertising so the chance to learn from the best.
A company that embraces change, has enormous potential for growth and offers a challenging yet collaborative working environment where you will always feel valued and be given every opportunity to make a name for yourself.
An office culture that's international, social, and supportive.
What we do:
Since our launch in 2007, Taboola's team of ninja-like engineers and digital media mavens have been building the world's largest and most advanced discovery platform — or "search engine in reverse" — delivering personalised recommendations to over one billion users every month, on many of the web's most innovative and highly-visited websites.
Thousands of leading publishers (e.g. Bild.de, T-Online, Süddeutsche, MSN etc.) and media agencies utilise Taboola's predictive technology to increase user engagement, monetise their traffic, and distribute their content to engaged audiences across the web.
These days, passionate about bringing "discovery" to more markets around the world, there are over 1400 of us "Taboolars" (and growing), connecting people with content they may like but never knew existed, with offices in New York, Los Angeles, London, Berlin, Paris, Tel Aviv, New Delhi, São Paulo, Shanghai, Tokyo, and Bangkok.
By submitting your application/CV, any personal information you provide will be subject to Taboola's Employee Data Policy (https://www.taboola.com/documents/employee-data-policy.pdf) Please review our policy carefully before submitting any of your personal information. You may contact us at privacy@taboola.com with any questions about how we collect or use your personal information, or your applicable rights.