Product Analyst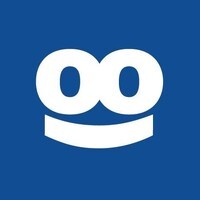 Taboola
IT, Product
Tel Aviv-Yafo, Israel
Posted on Thursday, October 26, 2023
Curious about what it's like to work at the world's number 1 discovery platform as a Product Analyst? We're glad you asked!
Taboola is looking for a Product Analyst to join our Taboola News Product Group that will take part in building innovative, unique products and services for our Partners.
In this role, you will proactively guide our business growth, based on data analysis and statistical research. You will work closely with our business and product teams to create data driven solutions, extract and visualize actionable insights from large volumes of data and help with improving monetization and productivity of our product solutions.
At Taboola, we currently work in a hybrid work model giving employees the flexibility to work from home 2 days a week. We have offices in Ramat Gan and Beer Sheva and are looking to grow to additional locations such as Jerusalem, where our Taboolars have the opportunity to meet their teammates, connect with other teams and socialize with friends.
What are some of the things you do on a day-to-day basis?
Analyze big data and generate useful conclusions and actionable recommendations for the company's business and product teams.
Create, support and maintain data models, reports and dashboards as well as find creative solutions for a variety of challenges facing our growing data requirements.
Analyze and explain changes in the company's key performance indicators.
Own and manage multiple BI initiatives, analytical deep dives and projects both on an on-going and an ad-hoc basis
Become the focal point for all data matters in the Taboola News Product Group.
Work closely with our business teams in order to ensure reaching Taboola News Group's revenue targets and investigate our data in order to identify meaningful insights from it.
What are the skills a good Product Analyst needs to have?
BA/BS or equivalent related experience in statistics, data analysis, data mining.
2+ years of analytical work experience in a data analysis / BI position, preferably in a high data-rich environment.
Strong hands-on experience with SQL.
Experience in creating data visualizations and working with BI tools (preferably Tableau).
High presentations & storytelling skills.
Independent, self-motivated and ability to multitask – working on several projects at a time.
Strong communication skills with excellent English (verbal and written), required to communicate with our global teams on a daily basis.
Excellent attention to details and the ability to remain organized.
Self-starter, fast-learner, able to think big and move fast.
Why Taboola?
Taboola is the world's leading recommendation platform reaching over 500 million daily active users. We're growing rapidly, and have recently gone public on the NASDAQ.
Adam Singolda, Taboola Founder and CEO says; "You can copy anything from another business but you can't copy a company's culture."

If you ask our employees what they love about Taboola they will tell you that here, they are able to discover their best professional selves, explore where they can grow to, and learn from and together with smart and talented people.

At Taboola, we pride ourselves in making an impact on how people consume content across the world, a culture of transparency, passion, and a diverse, inclusive and friendly work environment.
You can get to know us more by visiting our company website, careers site, Taboola Life blog and social media channels; Facebook, Instagram, Twitter and LinkedIn
Want to learn more about us, you're welcome to watch the latest News article about Taboola
Sounds good, how do I apply?
It's easy, submit your CV by clicking the "Apply" button below.
Taboola is an equal opportunity employer and we value diversity in all forms. We are committed to creating an inclusive environment for all employees and believe such an environment is critical for success. Employment is decided on the basis of qualifications, merit, and business need.
#LI-Hybrid