Creative Strategist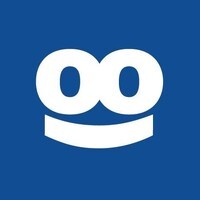 Taboola
Design
London, UK
Posted on Thursday, October 26, 2023
Creative Strategist
As a creative strategist, you will work with leading brands and agencies to deliver advertising strategies, best practices and creative optimizations helping them achieve success with the Taboola advertising platform. You will transfer knowledge to Taboola's customers and internal teams through in-person meetings and remotely.
The role is part of the Taboola Creative Shop, a team that consists of a global team of strategists, data experts, designers, video editors and copywriters, who support Taboola's most valued customers.
You will be working in a fast-paced environment managing multiple projects, collaborating with marketing and sales teams, predominantly in Europe.
Responsibilities:
Consult top-tier brands and agencies on creative strategy for the Taboola platform
Drive strategy for optimizing campaign assets, including copy, images, videos and landing pages
Turn internal and external data into effective best practice
Create and deliver educational materials for internal and external use
Oversee operational aspects of the Creative Shop team
Requirements:
2-4 years experience working as part of a creative team, developing creative strategies and direction, using data to guide these strategies as well as brand guidelines and marketing materials.
In-depth knowledge of digital marketing and understanding of different platforms such as websites, landing pages, recommendation platforms, and digital advertising
Informed with new generative AI powered tools
Proven ability to work well within and across teams
Ability to manage multiple, complex tasks simultaneously and prioritize appropriately.
Ability to work in a high-pressure, global environment
Strong presentation skills (at live events, webinars, etc).
Willing to travel mainly across Europe for various clients meetings (avg 4-6 times a year)
About Taboola
Taboola is the leading discovery platform, serving over 450 billion recommendations of articles, blogs, videos, products and apps to over one billion unique users every month on thousands of premium sites and mobile carriers.
Publishers, brand marketers, and performance advertisers leverage Taboola to retain users on their sites, monetize their traffic, and distribute organic and sponsored content as well as video to engage high-quality audiences. Partners include: USA TODAY, Huffington Post, MSN, Business Insider, The Independent, Welt, L'Express and The Weather Channel.
A global company with local service touchpoints, Taboola is headquartered in New York City with offices in Los Angeles, London, Tel Aviv, New Delhi, Bangkok, São Paulo, Mexico City, Beijing, Shanghai, Istanbul, Seoul, Sydney and Tokyo. Learn more at www.taboola.com and follow @taboola on Twitter.
By submitting your application/CV, any personal information you provide will be subject to Taboola's Employee Data Policy (https://www.taboola.com/documents/employee-data-policy.pdf) Please review our policy carefully before submitting any of your personal information. You may contact us at privacy@taboola.com with any questions about how we collect or use your personal information, or your applicable rights.
#LI-HN1