Italian Content Reviewer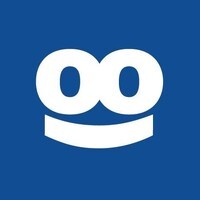 Taboola
Tel Aviv-Yafo, Israel
Posted on Wednesday, October 25, 2023
Taboola, the world's largest content recommendation platform, is hiring an Italian Content Reviewer.
Why should you be a content reviewer at Taboola?
Do you spend too much time scrolling through celeb stories on Insta? Have you recently discussed the latest Serie A football match? Are you waiting for the next concert by Eros Ramazzotti? Are you familiar with the term "dolce vita"? If you said yes to all three AND you are a leader by nature you might be a good candidate for this interesting new position at Taboola. The Content Review team manages the gatekeepers for the world's most advanced discovery platform serving content to over a billion users every month.
What is the biggest challenge of being an Italian Content Reviewer?
To be good at this job, you need to have a native Italian & English and current on world events and pop culture to quickly discern fact from fiction. You also need to be totally cool with NSFW content crossing your desk because part of your role is to make decisions on such content. This job is about strategic thinking and team management from start to finish. To be successful, you'll be a self-motivated independent thinker that strives for your team's success and adherence to SLA and KPIs.
What are some of the things you do on a day-to-day basis?
Review content and classify it quickly and correctly per policy
Use various tools to identify non-compliance issues
General data entry related tasks
Provide suggestions to improve the process and workflows
Be comfortable working with data and reporting
Timely response to incoming inquiries via email and ticketing system
Communicate urgent issues internally and externally
Quickly adapt to change (new content, changing policies)
Ability to communicate in an easy to understand format (verbal and written)
Ability to work independently and within a team
What are the skills a good Italian Content Reviewer needs to have? (requirements)
Native Portuguese & English is a must
Knowledge of global pop culture and an active social media user
Ability to make fact-based decisions quickly coupled with great attention to detail to ensure high-quality work products
Excellent work pacing (time management) skills, able to work independently and prioritize
Able to work in multiple tools/web browser windows at one time
Familiar with MS office (mainly Excel) and Google Drive tools for updating progress and have good search and navigating skills
Multi-tasking, self-learning, highly motivated and a team player
The will and ability to work in a fast-paced environment and learn, learn, learn!
Working from Monday-Friday (full time job)
#LI-Hybrid