Account Executive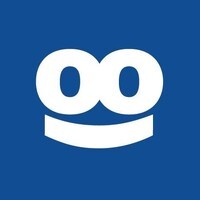 Taboola
Sales & Business Development
New York, NY, USA
Posted on Tuesday, October 24, 2023
Curious about what it's like to work at the world's number 1 discovery platform as a Sales Manager, Commerce Ad Sales & Partnerships? We're glad you asked!
What is the key purpose of a Sales Manager on the Commerce team?
As a Sales Manager on Taboola's Commerce vertical sales team, you will focus on identifying, developing, and managing long-term strategic alliances with Retailers and e-Commerce advertisers. This role will be focused on identifying, developing and managing long-term strategic alliances with large-scale retail brands, as well as "brands on the shelves" in adjacent consumer product categories relevant to the expanding universe of Omnichannel commerce and shopper marketing.
You will work closely with our existing regional sales and client services teams, to advocate the power of Taboola's platform, and to maximize our value creation in Commerce.
We're looking for a proactive and passionate individual who will achieve revenue goals through consistent and thoughtful prospecting and account strategy execution, delivering new client activation.
This role will demand and develop a dynamic character who can manage cross-functional collaboration and provide project leadership as it relates to business development channel activity.
What skills and qualifications do I need?
For this role it is essential that you have:
Bachelor's degree
5+ years of experience in sales, partnerships or business development. Proven track record in sales, particularly in the e-commerce or digital advertising industry.
Hunger for success and a strong desire to meet and exceed sales targets, Self-motivated, driven, and able to work independently.
Strong negotiation and closing skills. Knowledge of e-commerce advertising trends and platforms is a plus.
Existing relationships with account-level decision makers across large-scale retail and consumer brand accounts, agency holding companies and strategic independent agencies is a big plus.
Strong business acumen, an ability to present and communicate industry trends, ideas and concepts effectively
Ability to exercise consistent emotional intelligence, professionalism and persistence, achieve both team goals and individual revenue targets
Prior experience with Salesforce (or another CRM system) and related productivity tools
A relevant intersection of retail and digital advertising industry experience required
What will I be doing on a day-to-day basis?
As a Sales Manager, Commerce, you will:
Prospecting: Actively search for and identify potential e-commerce advertisers who would benefit from our advertising solutions.
Outreach: Initiate contact with prospective clients through various channels, including email, phone calls, and social media, to introduce our advertising services.
Drive revenue growth by consistently developing, closing and scaling a pipeline of advertiser campaigns and always-on partnerships, focused exclusively on retail and adjacent consumer categories, including their respective agency footprint and central "commerce" or equivalent teams at agency holding companies and strategic independent agencies.
Commerce Vertical Expertise: Be the go-to resource and expert for the Commerce vertical, providing guidance and insights to other sales and account management teams.
Cross-functional Collaboration: Collaborate with other internal teams (e.g., marketing, product development, data analytics) to identify and pursue joint opportunities for e-commerce clients,
Act as an internal advocate for clients and return client/market-driven insights to Product, as needed, to make sure Taboola is providing a best-in-class product and level of service for its partners.
Market Research: Stay up-to-date with industry trends and competitors to identify opportunities for our advertising services.
Why Taboola?
If you ask our employees what they love about Taboola they will tell you that here, they are able to discover their best professional selves, explore where they can grow, and learn from and together with smart and talented people.
We work with some of the biggest names in the business. Our publisher partners include Yahoo, Conde Nast, BuzzFeed Fox Sports, NBCU, ESPN, CBS and E! Online. Our advertiser clients include Wells Fargo, Blue Shield of California, Expedia, Chipotle and Honda.
Taboola offers Flexible Time Off, generous health, medical and dental coverage, 401k matching, a fully-stocked kitchen, and various gym partnerships.
Sounds good, how do I apply?
It's easy, submit your CV by clicking the "Apply" button below.
Taboola is an equal opportunity employer and we value diversity in all forms. We are committed to creating an inclusive environment for all employees and believe such an environment is critical for success. Employment is decided on the basis of qualifications, merit, and business need.
#LI-CG1
#LI-Hybrid