Junior Algo Engineer - Budapest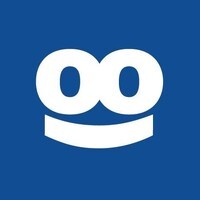 Taboola
Budapest, Hungary
Posted on Wednesday, October 18, 2023
Curious about what it's like to work at the world's number-one discovery platform as a Junior Algorithm Engineer? We're glad you asked!
Gravity R&D (or shortly Gravity) was acquired by Taboola, the leading content discovery platform of the open web. Our office in Budapest, Hungary is to become Taboola's R&D hub in Central Europe. At Taboola, we currently work in a hybrid work model giving employees the flexibility to work from home a few days a week.
What are some of the things you do on a day-to-day basis?
Analyze and preprocess large datasets to extract relevant information and insights
Fine-tuning and optimizing real-time bidding and recommendation systems
Configure, fine-tuning and testing algorithms
Conduct performance evaluations and iterate on algorithms to improve their effectiveness
Research and implement effective optimization algorithms to achieve certain business goals.
Productize models and algorithms, and deploy them to the production environment.
Presenting analysis results, and preparing reports
Our Tech Stack:
Java, Python, Cassandra, MySQL, ClickHouse, Redash
What skills and qualifications do I need?
1 year experience in a similar position
Mathematical foundations (especially matrix algebra) and algorithm theory
Knowledge of data mining and machine learning
Basic knowledge of Java and/or Python
SQL knowledge
Intermediate English language skills
Independent, creative, accurate, precise and focused work
Nice to haves include:
Knowledge of scalable algorithms
Knowledge of Jupyter Notebook
Interest in artificial intelligence and neural networks
Knowledge of recommendation systems
Hardcore foosball, ping pong, and/or darts skills
Why Taboola?
Taboola is the world's leading recommendation platform reaching over 500 million daily active users. We're growing rapidly, and have recently gone public on the NASDAQ.
We work with some of the biggest names in the business. Our clients include Business Insider, NBC, Wells Fargo, Adidas, and more.
Adam Singolda, Taboola Founder and CEO says; "You can copy anything from another business but you can't copy a company's culture."
If you ask our employees what they love about Taboola they will tell you that here, they are able to discover their best professional selves, explore where they can grow, and learn from and together with smart and talented people.
At Taboola, we pride ourselves in impacting how people consume content across the world, a culture of transparency, passion, and a diverse, inclusive, and friendly work environment.
You can get to know us more by visiting our company website, careers site, Taboola Life blog, and social media channels; Facebook, Instagram, Twitter, and LinkedIn
Want to learn more about us, you're welcome to watch the latest News article about Taboola
Sounds good, how do I apply?
It's easy, submit your CV by clicking the "Apply" button below.
Taboola is an equal opportunity employer and we value diversity in all forms. We are committed to creating an inclusive environment for all employees and believe such an environment is critical for success. Employment is decided on the basis of qualifications, merit, and business needs.
#LI-Hybrid
#LI-RecruiterInitials1