Account Director, SMB Publishers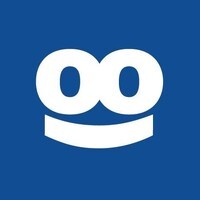 Taboola
Sales & Business Development
London, UK
Posted on Friday, October 13, 2023
Curious about what it's like to work at the world's number 1 discovery platform as an Account Director EMEA - SMB Publishers? We're glad you asked!
What is the key purpose of an Account Director EMEA - SMB Publishers?
As an Account Director working on our SMB Publisher Partnerships team, you will lead a team of five Account Managers tasked with growing revenue for emerging publishers. You will drive operational effectiveness and best practices alongside a dynamic global leadership team of SMB Sales and Account Directors, who fuel Taboola's supply partners.
What skills and qualifications do I need?
For this role it is essential that you have:
3-5 years of overall experience in client success management with 1-2 of those managing a team
Demonstrated ability to collect and analyze business intelligence data and to develop an ongoing process improvement program in order to streamline business operations
Comfortable working with internal stakeholders including Customer Support, Product Management and Publisher Sales teams
High attention to detail and well organized, thrives in a multitasking environment and adjusts and prioritizes accordingly
Impeccable written and verbal communication skills in English. An additional European language would be a plus
Basic familiarity with front-end web development technologies (HTML, CSS, JavaScript) and Customer support background preferred
What will I be doing on a day-to-day basis?
Owning and executing against quarterly revenue growth targets
Managing and optimizing the onboarding and maintenance of 2,500+ small to medium publisher partnerships
Leading projects and initiatives with a focus on improving productivity and simplifying processes throughout the SMB team
Actively managing custom renewal terms with larger publishers within existing book of business
Developing and refining engagement models for SMB publisher partners
Understanding client KPIs and identifying upsell opportunities
Identifying trends through data analysis and market conditions to pinpoint highest value optimizations
Actively collaborating with peers in a team-oriented culture and assisting other internal groups
Overseeing and developing an existing team of SMB Account Managers
Why Taboola?
If you ask our employees what they love about Taboola they will tell you that here, they are able to discover their best professional selves, explore where they can grow, and learn from and together with smart and talented people.
We work with some of the biggest names in the business. Our publisher partners include Yahoo, Conde Nast, BuzzFeed, Fox Sports, NBCU, ESPN, CBS, and E! Online. Our advertiser clients include Wells Fargo, Honda, Pinterest, Expedia and Honda.
Taboola Europe offers generous health, medical and dental coverage, a fully-stocked kitchen, and various gym partnerships
Working at Taboola gives you the chance to be part of building something unique. We are a company that embraces change, has enormous potential for growth and offers a challenging yet collaborative working environment where you will always feel valued and be given every opportunity to make a name for yourself. With an office culture that's international, social and supportive, Taboola offers very generous benefits including 25 days holiday, excellent health insurance, flexible working as well as working from home, stock options and Perkbox to name just a few.
"You can copy anything, but you can never copy a company's culture". The culture at Taboola is exceptional and we not only bring publishers and advertisers together, but also like to come together ourselves. This starts from the moment you join, with an exceptional onboarding programme that will give you the tools and everything you need to learn about Taboola and your role. As well as state of the art tools: MacBooks, automatisation tools, office space, etc.
We pride in delivering a more personalised and tailored experience by partnering directly with the advertisers and publishers.
So, if you're ready for a new challenge in a company with like-minded creative individuals, a fast pace and endless opportunities with exciting brands, why not come and see what we're all about, you won't be disappointed.
By submitting your application/CV, you consent that any personal information you provide will be subject to Taboola's Employee Data Policy: