Global Director of Organizational Development & Effectiveness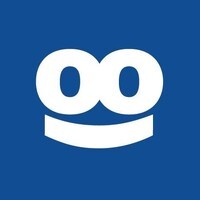 Taboola
London, UK
Posted on Tuesday, October 10, 2023
Director of Organizational Development & Effectiveness - Taboola
Overview:
Taboola seeks a forward-thinking Director of Organizational Development & Effectiveness to spearhead the formulation and implementation of talent strategies that sync with our global business objectives. The chosen candidate will collaborate with HR Leadership and Taboola's leadership teams, playing a pivotal role in steering Talent activities, overseeing strategic team projects, and implementing global talent initiatives.
Key Responsibilities:
Organizational Development & Effectiveness:
Proactively identify future market challenges and opportunities, providing strategic insights for HR decision-making.
Drive key business projects, ensuring alignment and active engagement of business leaders, and facilitating necessary organizational shifts.
Collaborate with HRBPs to enhance organizational culture, advise senior management, and provide consultation on best practices.
Stay updated with the latest trends in talent design, development, and the future of work; regularly offer insights to People Ops leadership.
People Development:
Formulate Taboola's Talent strategy in collaboration with the CPO, business, and HR leaders.
Advocate for internal mobility and articulate growth opportunities for Taboolars in line with Taboola's expansion.
Oversee the learning budget, ensuring a balance of cost-efficiency and quality in delivering the Learning & Development agenda.
Partner with the CPO and HR leaders on DE&I training initiatives aligned with 2025 goals.
Develop leadership support programs for senior leaders, emerging talents, and diverse individuals.
Launch a mentorship program, initially focusing on the DE&I agenda.
Create a comprehensive repository of learning materials to cater to the on-demand learning needs of Taboolars.
Success Measures (1-3 years):
Embedding of a value-centric organizational culture.
Clear, agile, and scalable people development strategy that is transparent to the entire organization.
Enhanced process clarity, with defined hand-offs and accountabilities.
Why Taboola?
Join Taboola to be a part of a unique journey of growth, innovation, and opportunities. Our dynamic environment champions collaboration and values individual contributions. With a clear vision and a commitment to challenging the status quo, we offer an unparalleled chance to grow, learn, and make an impact.
Ready to dive into a vibrant ecosystem that combines creativity, a fast-paced environment, and countless opportunities with prominent brands? Let's shape the future together at Taboola.
Data Privacy: