Advertiser Customer Success - Replacement for 6 month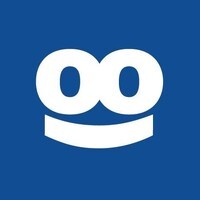 Taboola
Customer Service, Sales & Business Development
Tel Aviv-Yafo, Israel
Posted on Friday, October 6, 2023
Taboola, the world's largest content recommendation platform, is hiring a Advertiser Customer Success.
** This is a temporary position for 6 month
Why should you be a content reviewer at Taboola?
The regional lead will be responsible for creating a content review process that will enable the region's advertisers to scale in the fastest and frictionless manner. The role will include leveraging the policy knowledge and playing a critical client facing role ensuring our advertisers understands, adopts and utilizes the Taboola policy guidelines among their BoB. The Regions Lead will strive to nurture a successful and productive CRT-advertisers relationship that will improve the content review process in line with Taboola strategic goals
What are some of the things you do on a day-to-day basis?
demonstrate ownership for own market, constantly seek and identify policy opportunities within the region.
Have a deep understanding of the region's advertisers objectives (strategic customers, opportunities, pain points etc.) and report all region's metrics including insights and course of action.
Nurture long term relationships with regions' AMs to promote quality content on the web.
Improving processes and aligning with different functions and efforts in operations, following and ensuring execution and meeting personal KPIs to ensure the success of your local market.
Analyze the regions trends, pain points and opportunities and lead new processes and initiatives according to data
Evaluate and forecast local region needs by collecting stakeholders' feedback, experience and insights on the overall experience working with the content review team
Responsible for enhancing and maintaining the region's SLA, approval rate, # of campaigns in the pre approval list QoQ.
Conduct policy and content review related training to clients when needed
cooperate with Quality lead to ensure high content quality and reduce inconsistencies in respective region
Cooperate with other Regional Leads to analyze overall trends and identify overarching pain points and opportunities to work on QoQ.
What are the skills a good Advertiser Customer Success needs to have?
A highly analytical and critical thinker. Excellent attention to detail and the ability to remain organized.
Sensitivity to the day-to-day of a advertiser AMs and the nature of addressing policy violations
An understanding of the core KPI's of the online advertising industry
Understanding of Taboola's product, jargon and offstage.
Experience working with Taboola BI tools (QlikView, Tableau, etc.) - advantage
Experience working with SFDC
Analytical and operational mindset, geared towards driving tangible results
Proficiency in Excel
A proactive and passionate attitude towards data and problem-solving
Self-starter, fast-learner, able to think big and move fast
Strong communications skills, verbal and written
Why Taboola?
Taboola is the world's leading recommendation platform reaching over 500 million daily active users. We're growing rapidly, and have recently gone public on the NASDAQ.
Adam Singolda, Taboola Founder and CEO says; "You can copy anything from another business but you can't copy a company's culture."

If you ask our employees what they love about Taboola they will tell you that here, they are able to discover their best professional selves, explore where they can grow to, and learn from and together with smart and talented people.

At Taboola, we pride ourselves in making an impact on how people consume content across the world, a culture of transparency, passion, and a diverse, inclusive and friendly work environment.
You can get to know us more by visiting our company website, careers site, Taboola Life blog and social media channels; Facebook, Instagram, Twitter and LinkedIn
Want to learn more about us, you're welcome to watch the latest News article about Taboola
Sounds good, how do I apply?
It's easy, submit your CV by clicking the "Apply" button below.
Taboola is an equal opportunity employer and we value diversity in all forms. We are committed to creating an inclusive environment for all employees and believe such an environment is critical for success. Employment is decided on the basis of qualifications, merit, and business need.
#LI-Hybrid