Advertising Sales Manager - Netherlands (Amsterdam or London based)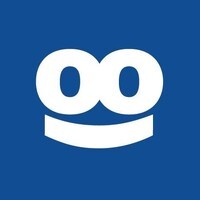 Taboola
Marketing & Communications, Sales & Business Development
London, UK
Posted on Wednesday, October 4, 2023
Taboola is looking for a commercial, tech savvy Advertising Sales Manager to join our growing team in Amsterdam, focused on our Dutch Advertising clients. Taboola is one of the fastest growing global start-ups in digital media and the leader in content recommendation. Our Advertising Sales Managers are recognised as the best in the industry and are essential to the ongoing growth of our business.
The Netherlands represent a large and crucial market for us as we grow, and your clients would be among the leading Advertisers within this market. You would be responsible for the successful acquisition of large Enterprise news Advertisers across your market.
Responsibilities and skills:
Taboola is looking for an experienced professional to sell Taboola's capabilities to Advertisers in the Netherlands. The approach within this role is best described as a 'consultative sell'. You would be expected to:
establish and grow the basis for long-term partnerships with the leading online-advertisers in the Netherlands
develop relationships with multiple points of contact within a advertiser (from Business Development to Editorial to Product)
understand each advertisers challenges, tailor proposals to suit their needs, and effectively communicate the benefits to their business of working with Taboola
construct long-term deals with a long sales cycle (up to six months), responding to advertisers' needs and goals and creating the potential for mutually-beneficial partnerships
as deals close, work closely with the account managers to create lasting and profitable relationships with advertisers
maintain a healthy pipeline of prospects, providing accurate forecasting and reporting to management
consistently achieve revenue goals
Requirements:
experience in advertising, general consulting or advertising technology - with past experience in online advertising being particularly desirable
proven communication, presentation and general sales skills
ability to quickly absorb product information and to create and relay value propositions to prospects and clients
confident in presenting to senior executives
detail oriented and analytical, very comfortable with figures and Excel revenue models
ability to work in a fast-paced, ever-evolving environment
comfortable with creating a sales narrative that is closely tailored to each client
fluent English and Dutch
Why choose Taboola?
Working at Taboola gives you the chance to be part of building something unique. We are a company that embraces change, has enormous potential for growth and offers a challenging yet collaborative working environment where you will always feel valued and be given every opportunity to make a name for yourself.
So, if you're ready for a new challenge in a company with like-minded creative individuals, a fast pace and endless opportunities with exciting brands why not come and see what we're all about, you won't be disappointed.
About Taboola
Taboola is the leading discovery platform, serving over 450 billion recommendations of articles, blogs, videos, products and apps to over one billion unique users every month on thousands of premium sites and mobile carriers.
Publishers, brand marketers, and performance advertisers leverage Taboola to retain users on their sites, monetize their traffic, and distribute organic and sponsored content as well as video to engage high-quality audiences. Partners include: La Gazzetta dello Sport, Huffington Post, Le Figaro, MSN, Business Insider, The Independent, El Mundo, Welt and The Weather Channel.
A global company with local service touchpoints, Taboola is headquartered in New York City with offices in Los Angeles, London, Tel Aviv, New Delhi, Bangkok, São Paulo, Mexico City, Beijing, Shanghai, Istanbul, Seoul, Sydney and Tokyo. Learn more at www.taboola.com and follow @taboola on Twitter.
By submitting your application/CV, any personal information you provide will be subject to Taboola's Employee Data Policy (https://www.taboola.com/documents/employee-data-policy.pdf) Please review our policy carefully before submitting any of your personal information. You may contact us at privacy@taboola.com with any questions about how we collect or use your personal information, or your applicable rights.