Enterprise Advertising Sales Manager, UK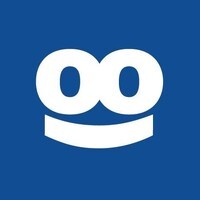 Taboola
Marketing & Communications, Sales & Business Development
London, UK
Posted on Tuesday, October 3, 2023
The UK Enterprise Advertiser team continues to deliver positive growth this year, bringing in new, high profile clients and continuing to expand our UK footprint at an impressive rate. As a result this hugely motivated and high performing team is looking for an additional like-minded Sales Manager to join them.
The successful candidate will be expected to identify, engage and cement large brand & performance partnerships and work with major media agency networks. Displaying a consultative style, candidates must be excellent communicators; comfortable presenting to senior stakeholders across clients and Taboola teams.
Responsibilities:
Build and manage a robust sales pipeline to ensure revenue targets will be met
Develop and execute a customer-led strategy with top brands and media agencies
Present and sell Taboola's advertising products in sponsored content as well as video brand placements.
Develop and deliver a strategy and accurately forecast new business closure rate
Work closely with your team lead to consistently achieve and exceed revenue goals
Interact with the account management team to effectively manage client expectations and ensure successful campaign management
Act as a role model and mentor more junior colleagues
Requirements:
Strong advertising sales experience focussed on direct marketers, brands and agencies. Knowledge of the media agency/brand landscape is essential for this role.
Proven track record of delivering results and ability to successfully close negotiations with senior decision makers
A true passion for digital advertising, and a strong sales drive with an ability to build strategic partnerships
Strong analytical skills to drive influence with concise messaging backed by data
Familiarity, knowledge and existing agency/client contacts within the industry an advantage
Exceptional written and oral communication skills
Strong PowerPoint and Excel skills are essential
The will and ability to work in a fast-paced, ever-evolving environment and learn, learn, learn!
Why choose Taboola?
Working at Taboola gives you the chance to be part of building something unique. We are a company that embraces change, has enormous potential for growth and offers a challenging yet collaborative working environment where you will always feel valued and be given every opportunity to make a name for yourself.
So, if you're ready for a new challenge in a company with like-minded creative individuals, a fast pace and endless opportunities with exciting brands why not come and see what we're all about, you won't be disappointed.
About Taboola
Taboola is the leading discovery platform, serving over 450 billion recommendations of articles, blogs, videos, products and apps to over one billion unique users every month on thousands of premium sites and mobile carriers.
Publishers, brand marketers, and performance advertisers leverage Taboola to retain users on their sites, monetize their traffic, and distribute organic and sponsored content as well as video to engage high-quality audiences. Partners include: USA TODAY, Huffington Post, MSN, Business Insider, The Independent, Welt, L'Express and The Weather Channel.
A global company with local service touchpoints, Taboola is headquartered in New York City with offices in Los Angeles, London, Tel Aviv, New Delhi, Bangkok, São Paulo, Mexico City, Beijing, Shanghai, Istanbul, Seoul, Sydney and Tokyo. Learn more at www.taboola.com and follow @taboola on X.