Advertising Sales Manager - Korea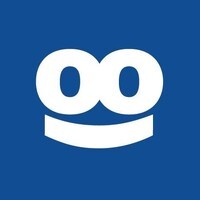 Taboola
Marketing & Communications, Sales & Business Development
Seoul, South Korea
Posted on Tuesday, October 3, 2023
Curious about what it's like to work at the world's number 1 discovery platform as an Advertising Sales Manager? We're glad you asked!
We are looking for a high performing and driven Advertiser Sales Manager to grow Taboola's content supply. The Advertiser Sales Manager in Korea will be expected to identify, engage and cement partnerships in order to expand and diversify offered content. The candidate should be a strong, deal-oriented professional who can source, prospect and structure content marketing deals independently.
Taboola is the leading discovery platform, serving over 360 billion editorial and video recommendations to over 1 billion unique visitors every month on some of the Web's most innovative publisher sites, including USA TODAY, Huffington Post, MSN, Business Insider, Chicago Tribune and The Weather Channel. Headquartered in New York City, Taboola also has offices in Los Angeles, London, Tel Aviv, New Delhi, Bangkok, São Paulo, Beijing, Shanghai, Seoul, Istanbul, Sydney and Tokyo. Publishers, marketers, and agencies leverage Taboola to retain users on their sites, monetize their traffic, and distribute their content to drive high-quality audiences. Learn more at www.taboola.com and follow @taboola on Twitter.
Responsibilities and skills:
Sell multiple products to clients by finding the right stakeholders for each product, without digressing from a coherent product message and overall strategy
Manage a robust pipeline and accurately forecast new business closure rate and revenue booked
Work closely with the Korea Country Manager and the broader Korea sales team to consistently achieve and exceed revenue goals.
Interact with the Account Management team to effectively manage client expectations and ensure successful campaign management
Convey field intelligence to product management teams in regard to development features
Independently build a large pipeline of leads, pursue them and close deals.
Manage presentations, build relationships and negotiate contracts within the Korean Market
Requirements:
Min. of 5 years working in an advertiser sales position, preferably at a digital media company, working with Korean clients.
Understanding of digital technology & revenue ecosystem and ability to explain product benefits within this context
Well-connected with media suppliers in Korea
Significant experience in structuring and negotiating deals, such experience within the digital media space in Korea – a great advantage
A true passion for online content, and a strong sales drive with an ability to build strategic partnerships
Strong analytical skills to collect business intelligence by conversing with clients and monitoring/identifying trends in data and in generated reports
Excellent technological skills and ability to quickly learn what is needed to support the campaigns successful implementation and optimization
Native level written and conversational Korean and able to communicate in English.
The will and ability to work in a fast-paced, ever-evolving environment and learn, learn, learn!
What is Taboola?
Taboola is the world's leading content discovery platform, serving 360B recommendations to over 1B unique visitors each month on the web's most innovative publisher sites, including the BBC, Axel Springer, LeFigaro, Evening Standard, NBC, USA Today and more!
Since our inception in 2007, Taboola's team of ninja-like engineers and digital media experts has built the world's largest and most advanced discovery platform – or "search engine just the other way around" – that provides more than a billion users each month with personalized recommendations on many of the most innovative and most visited websites on the internet.
Thousands of leading publishers (e.g. India today, Zee, NDTV) and media agencies use Taboola's innovative technology to increase user engagement, monetize their traffic and distribute content to committed users on the web.
Today there are more than 1,400 taboolars around the world (and the number is growing) connecting users to content they might like but didn't know existed. We have offices in New York, Los Angeles, London, Berlin, Paris, Tel Aviv, New Delhi, São Paulo, Shanghai, Tokyo and Bangkok
If this sounds like an interesting opportunity, hit (easy) apply!
Taboola is an equal opportunity employer and we value diversity in all forms. We are committed to creating an inclusive environment for all employees and believe such an environment is critical for success. Employment is decided on the basis of qualifications, merit, and business need.