VP Finance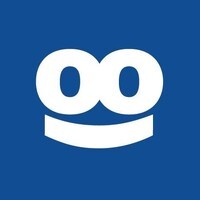 Taboola
Accounting & Finance
Tel Aviv-Yafo, Israel
Posted on Thursday, September 28, 2023
Curious about what it's like to work at the world's number 1 discovery platform as a VP Finance? We're glad you asked!
A VP Finance is a reliable professional with broad knowledge of all accounting, financial and business principles. We are looking for a strategic thinker and effective leader who will build strategy for the division and will be responsible for the billing, revenue and taxes field in the company.
What is the key purpose of a VP Finance?
As a VP Finance in the Tel Aviv office you will handle all aspects of accounting, financial reporting, treasury, tax, internal controls & finance operations management. You will manage a broad global finance team located in 5 regions which consist of approximately 100 employees.
You will be a key business partner to the different organizations in the company being part of the VP Management forum.
What are some of the things you do on a day-to-day basis?
As a VP Finance, you will:
Coordinating and reviewing monthly, quarterly, and annual reports submitted to management and to public investors
Analyzing company's financial results with respect to profits, trends, costs and compliance with budgets. Issue regular status for reports to senior management
Assisting senior management in financial planning and results management. Work with other team members to understand revenue and cost drivers and define appropriate reports for tracking
Oversee the Finance Operations including gaining efficiencies in AR, AP & Payroll processes
Manage the internal controls proactively in creating / improving internal processes and management controls that enhance shareholder value and ensure the financial viability of the company
Providing strategic guidance around treasury and capital financing options to support company growth needs
Managing all global tax planning, model and making sure of the company's compliance with all required federal, state, local, payroll, property and other applicable taxes
Manage and coordinate with external auditors and contract internal auditors
Oversee the org structure of the department as the company grows
What skills and qualifications do I need?
For this role it is essential that you have:
8+ years of Finance experience in tech companies including publicly traded companies.
High proficient in Accounting level of publicly traded companies, including SOX management experience
Experience as a VP/ Head of finance
Experience working cross-functionally, both inside and outside of Finance, to collaboratively develop budgets/plans and promote financial discipline.
Experience leading, developing, and growing a large finance team, including an ability to execute independently and cross-team collaboration with members of all levels, time zones, and functions.
Deep understanding of financial modeling and key metrics, a strong solid understanding of GAAP.
Exceptional business judgment including an ability to examine financial reports and ask probing questions about unusual items
Proactive, curious with a positive attitude
Technical accounting experience, preferably including experience at one of the Big 4 accounting firms
Ability to communicate clearly and simply while dealing with complex information, and to work closely with the audit committee, SET members, and the company's board.
Experience from a large multinational company is preferred
Why Taboola?
Taboola is the world's leading recommendation platform reaching over 500 million daily active users. We're growing rapidly, and have recently gone public on the NASDAQ.
We work with some of the biggest names in the business. Our clients include Business Insider, NBC, Wells Fargo, Adidas, and more.
Adam Singolda, Taboola Founder and CEO says; "You can copy anything from another business but you can't copy a company's culture."
If you ask our employees what they love about Taboola they will tell you that here, they are able to discover their best professional selves, explore where they can grow, and learn from and together with smart and talented people.
At Taboola, we pride ourselves in making an impact on how people consume content across the world, a culture of transparency, passion, and a diverse, inclusive and friendly work environment.
You can get to know us more by visiting our company website, careers site, Taboola Life blog and social media channels; Facebook, Instagram, Twitter and LinkedIn
Sounds good, how do I apply?
It's easy, submit your CV by clicking the "Apply" button below.
Taboola is an equal opportunity employer and we value diversity in all forms. We are committed to creating an inclusive environment for all employees and believe such an environment is critical for success. Employment is decided on the basis of qualifications, merit, and business need.
#LI-Hybrid