Regional Finance Director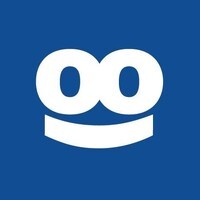 Taboola
Accounting & Finance
Bangkok, Thailand
Posted on Thursday, September 28, 2023
Taboola, the world's largest content recommendation platform, is hiring a Regional Finance Director. Curious about what it's like to work at the world's number 1 discovery platform?
We're glad you asked!
As a Regional Finance Director you will work closely with the local accounting firms we have across APAC to enable smoother accounting processes. This person will be responsible for managing an internal accounting team of 6-7 employees located in BKK and IN and developing strong relationships with the different business teams. We are looking for someone who is passionate for success, has a strong ability to work independently and is ready to hit the ground running at an exciting, growing company.
What skills and qualifications do I need?
For this role, it is essential that you:
Have at least 3-4 years of experience as a Controller / Regional Director in a high-tech company covering overall financial business operations and strategy
Strong understanding and experience in business finance operations, planning and analysis, accounting, strategic financial planning, internal control / compliance, financial reporting / planning, and financial risk management
Have a CPA; a requirement
Proficient in financial software and systems used for digital asset accounting and reporting; Netsuite an advantage
Financial management experience in the APAC region
Strong understanding of global digital asset accounting principles, tax regulations, and financial reporting requirements.
In-depth knowledge of financial planning and analysis techniques, budgeting, and forecasting processes.
Excellent analytical skills, attention to detail, and ability to interpret complex financial data.
Strong leadership and team management abilities, with a track record of building and developing high-performing teams.
Exceptional communication and presentation skills, with the ability to effectively convey
What will I do on a regular basis?
As a Regional Finance Director, you will:
Directly manage a team of 7 internal employees
Oversee account ledgers and collaborate with external bookkeeping teams
Analyze variations and identifying trends through analytical reviews
Execute period-end cutoff procedures and preparation of quarterly reporting packages
Execute and document internal control (SOX) for the operational and period-end cutoff
Work closely with auditors and consultants located in Israel/APAC.
Establish a strong and ongoing communication and collaboration with finance teams overseas
Lead the implementation of new processes to support the company's growth activities
Monitor the compliance with local statutory reporting requirements and tax filings
Undertaking ad-hoc corporate financial tasks and processes
Oversee the daily finance operations of APAC
Work closely and become a business partner of other units in the organization which affect financial reporting
Plan, lead, execute and implement special projects and assignments as needed.
Why Taboola?
If you ask our employees what they love about Taboola they will tell you that here they are able to discover their best professional self, explore where they can grow to, and learn from and together with smart and talented people.
We work with some of the biggest names in the business. Our clients include Business Insider, NBC, Wells Fargo, Adidas, and more.

Sounds good, how do I apply?
It's easy, submit your CV by clicking the "Apply" button below.
Taboola is an equal opportunity employer and we value diversity in all forms. We are committed to creating an inclusive environment for all employees and believe such an environment is critical for success. Employment is decided on the basis of qualifications, merit, and business need.