Advertiser Content Review Team Lead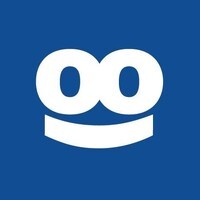 Taboola
Gurugram, Haryana, India
Posted on Thursday, September 28, 2023
Why choose Taboola?
Working at Taboola gives you the chance to be part of building something unique. We are a company that embraces change, has enormous potential for growth and offers a challenging yet collaborative working environment where you will always feel valued and be given every opportunity to make a name for yourself.
With an office culture that's international, social and supportive, Taboola offers very generous benefits including 18 days holiday, excellent health insurance, some flexible working, provided transportation during odd hours, free breakfast and lunch every day, stock options and Perkbox to name just a few.
So, if you're ready for a new challenge in a company with like-minded creative individuals, a fast pace and endless opportunities with exciting brands why not come and see what we're all about, you won't be disappointed.
EN Content Review TL - India
Are you a natural leader who's passionate about creating a confident internet environment that serves business goals? If so, look no further.
We are looking for a smart, enthusiastic, passionate leader who will manage the day to day operations of a global Content Review Team. This role is geared towards a results-oriented leader with a can-do attitude and a passion for both people and content. The Team Leader will be responsible for managing a group of content reviewers in extended business hours, to internal and external customers all over the world. This is a unique opportunity to significantly impact advertisers' success in leading a data and content quality oriented operation.
Responsibilities and skills:
Lead a team of content reviewers, across different markets in the English language.
Manage a team to meet demanding SLAs and high quality standards
Improve KPIs & SLAs to consistently deliver exceptional service
Be a data expert, report and provide insights and periodic progress reports
Implement processes and tools to ensure the team performs and scales successfully
Foster a collaborative atmosphere, provide formal and informal training and mentoring
Provide suggestions and execute improvements of processes and workflows
Communicate urgent issues internally and externally
Working closely with the business teams throughout the company
Self-starter who can easily adapt to change (new content, changing policies)
Requirements:
Experience managing a team and team leads for at least 1 year.
Managing in a hectic global tech environment such as customer service or call center environment - an advantage
Excellent work pacing (time management) skills, able to work independently and prioritize
Strong organizational and project management skills
Ability to make fact-based decisions, quickly coupled with great attention to detail to ensure high-quality work products
Data and KPIs oriented. Hands on experience with KPI setting and measurement
Executor in soul, motivated, takes initiative, high energy
Familiar with MS office (mainly Excel) and Google Drive tools for updating progress
Willingness to work hard, hustle, and get things done with a hands-on approach
Excellent written and verbal communication skills in English