UI Designer - Part time Position 50%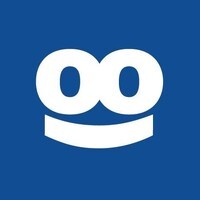 Taboola
Design
Tel Aviv-Yafo, Israel
Posted on Monday, September 25, 2023
Who are we?
We are expanding our Core publisher product team and looking for a passionate UI Designer to join us, at 50% scope. In this role, you will collaborate with product designers, managers, clients, engineers, sales team and marketing to improve the business result for our publisher clients and the experience of their millions of readers around the world.
What are some of the things you do on a day-to-day basis?
As a UI Designer, you will collaborate with cross-functional teams to translate business requirements into visually appealing and functional designs which balance business and consumer needs. Within your role you will create prototypes for new features and customers, accompany product development and implementation, and prepare product marketing materials.
What are the skills a good Product Designer needs to have?
You are a UI Designer with 2+ years of experience in user interface design, preferably in product teams.you have an eye for details, and can easily spot the needed changes and improvements to reach a pixel perfect screen. In addition you know figma very well and have great knowledge making and perfecting prototypes, including prototype animation.
Requirements:
At least 2 years of experience as UI designer.
Keen eye for design, creating pixel perfect experiences.
Proven experience with interfaces and product oriented designs, prototypes and animations.
Experience with marketing and customers oriented materials.
Team player and have a positive attitude and great social skills
High level of written and spoken English
Bachelor's degree in design or equivalent working experience in mobile/web design(advantage).
Why Taboola?
Taboola is the world's leading recommendation platform reaching over 500 million daily active users. We're growing rapidly, and have recently gone public on the NASDAQ.
Adam Singolda, Taboola Founder and CEO says; "You can copy anything from another business but you can't copy a company's culture."
If you ask our employees what they love about Taboola they will tell you that here, they are able to discover their best professional selves, explore where they can grow, and learn from and together with smart and talented people.
At Taboola, we pride ourselves in making an impact on how people consume content across the world, a culture of transparency, passion, and a diverse, inclusive and friendly work environment.
You can get to know us more by visiting our company website, careers site, Taboola Life blog and social media channels; Facebook, Instagram, Twitter and LinkedIn
Want to learn more about us, you're welcome to watch the latest News article about Taboola
Sounds good, how do I apply?
It's easy, submit your CV by clicking the "Apply" button below.
Taboola is an equal opportunity employer and we value diversity in all forms. We are committed to creating an inclusive environment for all employees and believe such an environment is critical for success. Employment is decided on the basis of qualifications, merit, and business need.