Product Marketing Director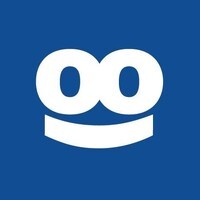 Taboola
Marketing & Communications, Product
London, UK
Posted on Friday, September 15, 2023
Product Marketing Director, Advertisers
Taboola, the world's largest content recommendation platform, is hiring a Product Marketing Director, Advertisers. Reporting to the Director of Product Marketing, you will lead a global team that serves as the link between sales, product, services, marketing and customers. You will be tasked with turning innovative technologies into substantial revenue-generating businesses used by over a billion people.
The Product Marketing team sits at the unique intersection of Product and Business, working within all stages of the product life-cycle -- from ideation to development to release to adoption. We are responsible for bringing new and innovative products to the market with strong positioning and sales enablement materials. The day in the life of a product marketer is diverse; you can find us collaborating closely with our Product teams, evangelising Taboola products and gathering feedback at client meetings, training the sales teams on new feature pitches, or sitting with the design team creating the next great sales collateral.
Core Responsibilities:
As a Product Marketing Director, Advertisers, you will:
Drive business value and revenue growth for Taboola's Advertising product portfolio by:

Harnessing a deep knowledge of our market, customers, and competitive landscape
Communicating a differentiated market position that resonates with target customer segments, personas, and use cases, and creating customised toolkits/narratives for our sales teams to use

Manage and grow a global team of product marketers in an environment of high growth and constant change
Build and maintain great relationships with senior stakeholders across Taboola's advertiser business functions
Drive planning and execution of new product launches and adoption drives collaborating with Product Management, Sales, Account Management, Marketing teams as well as the executive team and external resources
Create and refine processes for cross functional input and collaboration
Develop a deep understanding of Taboola's complex global sales organisation and diverse customer base; deliver specialised strategies and deliverables
Understand and support our sales channels; train them on the problems we solve for our buyers and users; develop internal tools and external collateral and teach them how and when to use it
Provide product direction, priority, and positioning to Marketing teams for events, campaigns, website content, blog posts, podcasts and videos


What are the skills a good Product Marketing Director needs to have?
For this role, it is essential that you have:
Experience developing impactful B2B product narratives, including value proposition development, product and portfolio positioning, and solution packaging
Proven ability to manage a global team of highly skilled and driven individuals
Ability to prioritise competing demands and maximise team performance
Ability to think strategically and translate the strategy into plans and tactical actions quickly while leading others to do the same
Proven ability to build trust and mutual respect, working closely with other stakeholders across multiple departments
Proactive with a drive to solve problems with innovative solutions, geared towards action in an ambiguous, fast-paced environment
Great communication and presentation skills, with a knack for presenting complex concepts in a simple and easy to understand manner
Taboola is widely recognised as the world's leading content discovery platform that now serves editorial and video recommendations to over 1 billion unique visitors every month on premium websites such as T-Online, Die Welt, Sport1, Bloomberg, The Daily Mail & NDTV. World class brands such as Expedia, Microsoft, Samsung and Whirlpool leverage Taboola's platform to uplift brand awareness as well as deliver online engagement and conversions.
Working at Taboola gives you the chance to be part of building something unique. We are a company that embraces change, has enormous potential for growth and offers a challenging yet collaborative working environment where you will always feel valued and be given every opportunity to make a name for yourself. With an office culture that's international, social and supportive, Taboola offers very generous benefits including 25 days holiday, excellent health insurance, flexible working as well as working from home, stock options and Perkbox to name just a few.
"You can copy anything, but you can never copy a company's culture". The culture at Taboola is exceptional and we not only bring publishers and advertisers together, but also like to come together ourselves. This starts from the moment you join, with an exceptional onboarding programme that will give you the tools and everything you need to learn about Taboola and your role. As well as state of the art tools: MacBooks, automatisation tools, office space, etc.
We pride in delivering a more personalised and tailored experience by partnering directly with the advertisers and publishers.
So, if you're ready for a new challenge in a company with like-minded creative individuals, a fast pace and endless opportunities with exciting brands, why not come and see what we're all about, you won't be disappointed.
By submitting your application/CV, you consent that any personal information you provide will be subject to Taboola's Employee Data Policy:
(https://www.taboola.com/documents/employee-data-policy.pdf) Please review our policy carefully before submitting any of your personal information. You may contact us at privacy@taboola.com with any questions about how we collect or use your personal information, or your applicable rights.
#LI-DA1