Director of R&D - Taboola News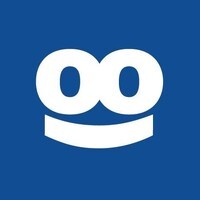 Taboola
Tel Aviv-Yafo, Israel
Posted on Friday, September 15, 2023
Curious about what it's like to work at the world's number 1 discovery platform as a Director of R&D in the Taboola News group? We're glad you asked!
Taboola News delivers relevant content from our premium publisher partners, integrated into mobile phones and other user touchpoints. It creates new opportunities for engagement and revenue for mobile carriers, device manufacturers, publishers and brands.
Join Taboola News as the Director of R&D to be a part of an exciting hyper-growth journey. You will play a pivotal role in driving innovation, product development, and technological advancement to sustain and accelerate the product's hyper-growth phase. We already got to over a hundred of millions of dollars annual run rate! Your leadership will be instrumental in shaping the strategic vision, overseeing R&D initiatives, and ensuring the delivery of cutting-edge solutions that align with the company's business objectives.
You will partner with the leadership of Product Management and Business to build the Taboola News experience driving every day billions moments of content consumption on mobile devices around the world.
Team Size: Approximately 40 software engineers, including technical services
At Taboola, we currently work in a hybrid work model giving employees the flexibility to work from home a few days a week.
What are some of the things you do on a day-to-day basis?
Strategic Leadership:

Develop and communicate a clear R&D strategy that aligns with the company's overall goals and objectives.
Collaborate with the executive team to define the long-term vision for technology and innovation.

Team Management:

Lead and mentor a multidisciplinary team of researchers, engineers, and technical professional services.
Foster a culture of business-driven, innovative, collaborative, honest and continuously improving R&D group.
Manage people, retention and growth to ensure a high-performing team.
Mentor the group team leaders.

Product Development:

Oversee the development and enhancement of the company's product portfolio.
Partner with product management to drive the product roadmap, ensuring that it aligns with market trends and customer needs.
Foster a customer-centric approach to product development, involving feedback and input from key stakeholders.
Encourage a data driven approach to decision making, through fast experimentation and learning.

Research and Innovation:

Lead and support research initiatives aimed at identifying emerging technologies and trends relevant to the company's industry.
Ability to lead effectively development of a multidisciplinary eco-system covering multiple technolgies, backend, frontend, mobile, algo.
Promote a culture of innovation, experimentation, and exploration of new ideas.
Collaborate with external partners, universities, and research institutions to leverage external expertise and resources.

Budget and Resource Management:

Manage the R&D budget, allocating resources effectively to meet project milestones and goals.
Ensure efficient utilization of resources, optimizing costs while maintaining high-quality output.

Project Management:

Build project plans, deliverable milestones, and progress monitoring.
Identify and assess potential risks related to R&D projects and implement mitigation strategies.

Communication and Reporting:

Provide regular updates to the company executive team, R&D leadership on Taboola News progress, achievements, and challenges.
Collaborate with cross-functional teams to facilitate effective communication and coordination.
What are the skills a good Software Engineer needs to have?
Bachelor's or Master's degree in a relevant field (e.g., Engineering, Computer Science, or a related discipline).
Proven track record of leadership in senior R&D roles at least twice. Ideally within high-growth technology companies.
Proven successful track record in managing managers and mentorship.
Strong business acumen and the ability to align R&D efforts with strategic business objectives.
Excellent communication and interpersonal skills for building internal and external relationships.
Experience managing and developing high-performing teams.
Innovative mindset with a passion for staying at the forefront of technology trends.
Adept at managing budgets, resources, and project timelines.
It would be great if you also have:
Experience in an internet company.
Proven experience in high scale systems.
Leadership of services organizations and customer facing.
Why Taboola?
Taboola is the world's leading recommendation platform reaching over 500 million daily active users. We're growing rapidly, and have recently gone public on the NASDAQ.
Adam Singolda, Taboola Founder and CEO says; "You can copy anything from another business but you can't copy a company's culture."
If you ask our employees what they love about Taboola they will tell you that here, they are able to discover their best professional selves, explore where they can grow to, and learn from and together with smart and talented people.
At Taboola, we pride ourselves in making an impact on how people consume content across the world, a culture of transparency, passion, and a diverse, inclusive and friendly work environment.
You can get to know us more by visiting our company website, careers site, Taboola Life blog and social media channels; Facebook, Instagram, Twitter and LinkedIn
Want to learn more about us, you're welcome to watch the latest News article about Taboola
Sounds good, how do I apply?
It's easy, submit your CV by clicking the "Apply" button below.
Taboola is an equal opportunity employer and we value diversity in all forms. We are committed to creating an inclusive environment for all employees and believe such an environment is critical for success. Employment is decided on the basis of qualifications, merit, and business need.
#LI-Hybrid