Solutions Engineer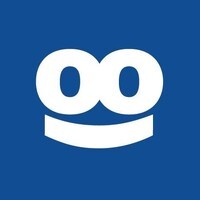 Taboola
London, UK
Posted on Wednesday, September 13, 2023
Read something interesting online today? There's a good chance it reached you because of our technology.
Taboola is the world's leading content discovery platform, serving 480B recommendations to 1.3B unique visitors each month on the web's most innovative publisher sites, including Funke, Stroeer, Frankfurter Allgemeine Zeitung, Süddeutsche, and Kicker.
Taboola's Publisher Professional Services team is looking for a Solution Engineer to provide a high-level of technical service and support to customers implementing Taboola's products. In this role you will be working with a team of talented individuals who are responsible for delivering best-of-breed solutions to our top customers.
Responsibilities
Assist in the creation and modification of custom user interfaces and logic for Taboola's recommendation modules.
Collaborate with the business teams throughout the company and work directly with external customers' product and technical teams to successfully implement and launch Taboola's products.
Perform in-depth troubleshooting, including DB analysis and reading system logs to identify and solve complex issues.
Setup, run and analyse A/B tests for customers in order to optimise performance.
Management of numerous tasks and resources in parallel, prioritising customer requirements and requests.
Working in high standards to solve Mobile App related tasks and troubleshooting technical implementations
Write technical notes and documentation to be utilised by others on the team.
Requirements
BSc. graduate in tech oriented field or equivalent experience (e.g. Code School/Bootcamp)
Demonstrable experience with HTML, CSS, JavaScript, and SQL
Ability to comply with tight deadlines, and provide creative technical solutions
Experience providing excellent service to customers, preferably in a technical role
Strong ability to multi-task and manage competing priorities
A positive team player with motivation, ambition, and innovative ideas
Background and experience in Mobile App development environments a plus
Must have a strong desire to learn new things and continue learning!
German speaking candidates preferred
Why choose Taboola?
Working at Taboola gives you the chance to be part of building something unique. We are a company that embraces change, has enormous potential for growth and offers a challenging yet collaborative working environment where you will always feel valued and be given every opportunity to make a name for yourself.
With an office culture that's international, social and supportive, Taboola offers very generous benefits including 25 days holiday, excellent health insurance, some flexible working, stock options and Perkbox to name just a few.
So if you're ready for a new challenge in a company with like-minded creative individuals, a fast pace and endless opportunities with exciting brands, why not come and see what we're all about, you won't be disappointed.
By submitting your application/CV, any personal information you provide will be subject to Taboola's Employee Data Policy (https://www.taboola.com/documents/employee-data-policy.pdf) Please review our policy carefully before submitting any of your personal information. You may contact us at privacy@taboola.com with any questions about how we collect or use your personal information, or your applicable rights.