Regional Director - APAC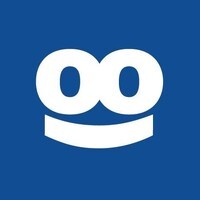 Taboola
Bangkok, Thailand
Posted on Tuesday, September 12, 2023
Regional Director - APAC

At Taboola, we're on a mission to redefine the future of digital advertising. Our commitment to innovation and excellence has led us to seek a dynamic and experienced Regional Director to lead our efforts in the APAC region, with a focus on the vibrant markets of South Korea, Australia and New Zealand.

Why Taboola?
Join a company recognized for its industry leadership and innovation.
Be part of a culture that values diversity, inclusion, and collaboration.
Experience unparalleled growth opportunities and career advancement.


Key Purpose:

Working from our regional headquarters in Bangkok and reporting directly to VP-APAC the regional manager will drive growth and innovation in Australia, New Zealand and South Korea markets.

Key Responsibilities:


As the Regional Director, you will:

Be a catalyst of business growth:

Foster substantial growth in both gross and net revenue across South Korea and ANZ by spearheading, leading, and managing Taboola's business initiatives on both the supply and demand sides, all aimed at achieving ambitious growth targets.
Collaborate with your team of Country Managers to create and execute a comprehensive, scalable business operating plan, delivering on monthly, quarterly, and annual revenue targets
Work closely with the VP APAC and the Senior Leadership Team to craft and execute a strategic go-to-market plan that sets the stage for success throughout the wider APAC region. You will identify and seize growth opportunities.
Drive cross-functional resources and support to the region, demonstrating the same proactive approach to building strong relationships with internal stakeholders as you do with clients.
Integrate seamlessly into the company's Global Sales Management team, providing valuable insights from the APAC market and executing decisions within the territory.
Champion our in-market reputation:

Personally cultivate, nurture, and expand valuable partnerships and relationships with key publishers, advertisers, and advertising agencies in South Korea, Australia and New Zealand at a strategic level.
Collect, consolidate, and channel valuable customer feedback to appropriate channels, fostering collaboration with product, marketing, sales, professional services, and business operations teams to ensure that Taboola's offerings align with the ever-evolving needs of the local market.
Build our Culture:

Play a pivotal role within the APAC leadership team, actively shaping and implementing the region's strategy, and contributing to the creation of an inspiring and productive environment both at our Bangkok hub and in our remote offices.
Act as a cultural champion, ensuring that our core values are not just words on paper but deeply embedded in our day-to-day operations and decision-making processes
About You:
You're a dynamic leader with a proven track record (15+ years in APAC) of senior sales leadership across multiple markets in the adtech and advertising industry. You possess a deep understanding of the intricate advertiser and publisher landscape, in one or more of the South Korea, Australia and New Zealand markets.
Your expertise goes beyond the ordinary – you've honed the skill of building high-performing sales and account management departments. You inspire and engage your teams by setting crystal-clear business priorities, all while providing a deep understanding of the context and strategic direction of our business
Managing other senior leaders isn't just a task; it's your forte. In this role, you'll directly oversee two Country Managers, guiding them towards excellence and success.
Your commercial acumen is advanced, and budgeting and business planning are second nature to you. You quickly grasp our company's vision and strategy, translating them into actionable insights.
You're not just comfortable with data – you thrive on it. You meticulously analyse and report on sales performance data, using a data-driven approach to craft a regional strategy that drives results.
You have an uncanny eye for process improvement. Your career is peppered with examples of identifying inefficiencies in processes, systems, and structures to boost performance and impact on revenue.
Networking isn't just a skill; it's a superpower. You excel in connecting with both internal and external stakeholders, possessing top-notch communication skills. Whether you're engaging with C-suite executives or fostering relationships with clients, you have a knack for gaining buy-in and influencing decision-making.
When it comes to contract negotiation, you're a maestro. You've successfully structured long-term partnerships with complex, multi-matrix organizations, delivering value and growth.
Above all, you're results-driven and have an entrepreneurial mindset. You're not just here to lead; you're here to drive growth, seize opportunities, and make a significant impact on our journey to redefine the future of digital advertising.
Preferred skills:
Strong proficiency in business English is a must with proficiency in Korean being a strong advantage, as it will facilitate effective communication with local teams and clients in the region. Candidates with Korean language skills are encouraged to highlight this capability in their applications.

If this sounds like you, we can't wait to have you on board as our Regional Director for the APAC region. Your experience and passion are precisely what we need to continue our mission of innovation and excellence.