Fraud Analyst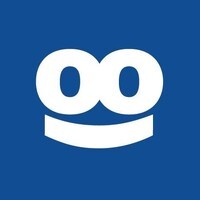 Taboola
IT, Accounting & Finance
Gurugram, Haryana, India
Posted on Saturday, September 2, 2023
Taboola is looking for a top-notch Fraud Analyst. As an Advertiser Fraud Analyst at Taboola, your primary responsibility is to detect and prevent fraudulent activities within the advertising ecosystem. You will analyze advertising data, investigate suspicious incidents, and collaborate with cross-functional teams to develop and implement effective fraud prevention strategies. Your role involves monitoring campaigns, identifying fraudulent patterns, and utilizing various tools and technologies to ensure the integrity of Taboola's advertising platform. You will play a crucial role in maintaining the trust of advertisers and ensuring the quality and accuracy of Taboola's advertising services.
What are some of the things you do on a day-to-day basis?
Data Analysis: Perform data analysis on advertising data to identify anomalies, trends, and potential fraudulent activities. This includes analyzing malvertising, cloaking and billing incidents..

Fraud Detection and Investigation: Utilize fraud detection tools and techniques to identify potential fraudulent activities, such as click fraud or impression fraud. Investigate suspicious incidents by examining patterns, sources, and user behavior to gather evidence.

Collaboration and Communication: Work closely with internal teams, such as account managers, sales, and operations, to address fraud-related issues and provide guidance. Collaborate with cross-functional teams, including data scientists and engineers, to develop and implement fraud prevention strategies.

Reporting and Insights: Generate regular reports and provide insights on fraud incidents, trends, and patterns. Present findings to internal stakeholders, including management, to drive informed decisions and optimize fraud prevention strategies.

Fraud Prevention Measures: Implement and maintain fraud prevention measures, such as monitoring tools, real-time alerts, and automated systems, to proactively identify and prevent potential fraud incidents.

Industry Knowledge and Research: Stay up to date with the latest industry trends, fraud techniques, and emerging technologies in the advertising space. Continuously research and explore new fraud detection methods and tools to enhance Taboola's fraud prevention capabilities.

This position requires working in shifts to support 24/7 operation
What are the skills a good Fraud Analyst needs to have?
2+ years experience working as a data analyst position in a data-rich environment

Strong database experience and experience with advanced SQL

Experience with BI Systems (Tableau, QlikSense or other)

Great communication skills, with proven ability to lead and interact effectively with multiple teams/stakeholders in a fast paced environment

Excellent English, required to communicate daily with international teams

Fast learning capabilities and proven ability to multitask - working on several projects at a time

Proven track record in using data tools and trends to identify opportunities and create clear actions to improve performance, problem-solving approach

Problem-Solving Abilities: As a Fraud Analyst, you will encounter complex fraud cases that require logical thinking and problem-solving skills. You should be able to approach challenges with a structured mindset, devise effective investigation strategies, and propose actionable solutions.
It would be great if you also have:
Knowledge of Machine Learning Models, creating, building & maintaining models and ETL's.

BA/BS in finance, statistics, quantitative economics - a plus

Previous experience in a fraud detection or related role within the online advertising industry.

Familiarity with industry-standard fraud prevention tools, such as fraud detection platforms or monitoring systems.

Previous experience in similar role - a major plus

Previous experience with Salesforce/Jira - a plus
Why choose Taboola?
Working at Taboola gives you the chance to be part of building something unique. We are a company that embraces change, has enormous potential for growth and offers a challenging yet collaborative working environment where you will always feel valued and be given every opportunity to make a name for yourself.
With an office culture that's international, social and supportive, Taboola offers very generous benefits including 18 days holiday, excellent health insurance, some flexible working, provided transportation during odd hours, free breakfast and lunch every day, stock options and Perkbox to name just a few.
So, if you're ready for a new challenge in a company with like-minded creative individuals, a fast pace and endless opportunities with exciting brands, why not come and see what we're all about, you won't be disappointed.