Advertising Account Manager, DACH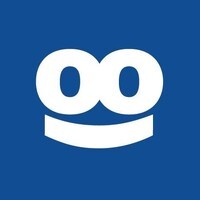 Taboola
Marketing & Communications, Sales & Business Development
London, UK
Posted on Friday, August 25, 2023
Advertising Account Manager, DACH

London based
About the role:
We are looking for an Account Manager supporting the DACH region to join our Growth Advertisers team in the London office, with huge opportunities for growth.
As a strategic consultant for Taboola's performance advertising customers, this person will be responsible for onboarding new advertisers, creating individual success plans, managing a large book of business and identifying upsell opportunities at scale. With the right amount of autonomy and encouraged to be impactful, they will be working on projects and team wide initiatives, collaborating with different teams across the organisation to constantly improve Taboola's products and processes.
The ideal candidate will bring an entrepreneurial, analytical, creative and efficient mind and have very strong relationship management skills. We are looking for someone who enjoys working in a fast paced environment with an international team of smart, passionate and fun people.
Responsibilities and skills:
Onboard new advertising customers with a strong focus on performance

Grow revenue for large book of accounts in the DACH region (~50)

Identify, pitch and monitor upsell opportunities at scale

Monitor campaign performance and help clients with campaign strategy & optimisation

Work closely with the Product, Marketing and Support organisations to drive revenue and increase customer satisfaction

Troubleshoot and resolve issues in a timely manner

Identify opportunities to improve products and the customer experience

Work with a variety of advertisers such as brands, agencies and affiliates - help them make Taboola a must have channel in their digital marketing mix

Make an impact on our product, being the connecting link between advertisers and product teams

Use individual skills and strengths to take on projects and initiatives you are passionate about
Requirements:
Native/fluent German

Fluent English

1-2 years of professional experience (client-facing in the digital media/online publisher space preferred but not required)

Outstanding relationship management and customer service skills

Exceptional verbal and oral communication skills

Strong critical thinking skills

Problem solving skills

Ability to effectively prioritise and manage tasks within a fast-paced environment

Demonstrated ability to work and collaborate within a high-performing team
Why choose Taboola?

Taboola is widely recognised as the world's leading content discovery platform that now serves editorial and video recommendations to over 1 billion unique visitors every month on premium websites such as T-Online, Die Welt, Sport1, Bloomberg, The Daily Mail & NDTV. World class brands such as Expedia, Microsoft, Samsung and Whirlpool leverage Taboola's platform to uplift brand awareness as well as deliver online engagement and conversions.
Working at Taboola gives you the chance to be part of building something unique. We are a company that embraces change, has enormous potential for growth and offers a challenging yet collaborative working environment where you will always feel valued and be given every opportunity to make a name for yourself. With an office culture that's international, social and supportive, Taboola offers very generous benefits including 25 days holiday, excellent health insurance, flexible working as well as working from home, stock options and Perkbox to name just a few.
"You can copy anything, but you can never copy a company's culture". The culture at Taboola is exceptional and we not only bring publishers and advertisers together, but also like to come together ourselves. This starts from the moment you join, with an exceptional onboarding programme that will give you the tools and everything you need to learn about Taboola and your role. As well as state of the art tools: MacBooks, automatisation tools, office space, etc.
We pride in delivering a more personalised and tailored experience by partnering directly with the advertisers and publishers.
So, if you're ready for a new challenge in a company with like-minded creative individuals, a fast pace and endless opportunities with exciting brands, why not come and see what we're all about, you won't be disappointed.
By submitting your application/CV, you consent that any personal information you provide will be subject to Taboola's Employee Data Policy:
(https://www.taboola.com/documents/employee-data-policy.pdf) Please review our policy carefully before submitting any of your personal information. You may contact us at privacy@taboola.com with any questions about how we collect or use your personal information, or your applicable rights.
#LI-DA1