Enterprise Advertising Account Manager - Nordics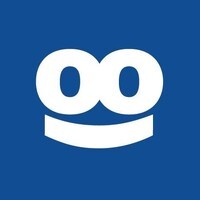 Taboola
Marketing & Communications, Sales & Business Development
Stockholm, Sweden
Posted on Thursday, August 24, 2023
Read something interesting online today? There's a good chance you have seen us!
Taboola is the world's largest native platform on digital properties. We turn users on the open web into customers with our native experience, deep understanding of user intent and mastery of content. We help brands to cut through the noise, with ad units designed to appear in moments of attention and driving user action at scale.
Taboola recently secured a 30 year partnership with Yahoo, providing advertisers with the largest scale on the open web. We serve 360° recommendations to over 1B unique visitors each month on the web's most innovative publisher sites, including BBC, LeFigaro, Evening Standard, Ouest France, USA Today.
As an Enterprise Advertising Account Manager based in our Stockholm office you are responsible for on-boarding, setting the strategy and managing all new enterprise advertisers. At this critical time, your goal is to ensure best in class customer service with an aim to maintain and grow the partnership with a strategic and commercial attitude.
What we offer:
Fantastic global career opportunities, competitive salary and generous benefits.
The chance to be part of a Nasdaq listed company.
Invaluable experience in the world's leading discovery & native advertising platform
The opportunity to join an international team, that's ambitious, revenue driven with a deep technical knowledge of digital advertising so the chance to learn from the best.
A company that embraces change, has enormous potential for growth and offers a challenging yet collaborative working environment where you will always feel valued and be given every opportunity to make a name for yourself.
Hybrid working policy
If you ask our employees what they love about Taboola they will tell you that here, they are able to discover their best professional selves, explore where they can grow, and learn from and together with smart and talented people
What you'll do:
Manage an enterprise book of business and clearly understand advertisers objectives to intelligently drive performance and scale, as well as identify opportunities and effectively upsell.
Understand Taboola's platform capabilities and the value proposition for each advertiser. Monitor and analyze metrics to proactively optimize and improve results.
Build rapport, provide outstanding service and grow relationships with new advertisers.
Provide accurate best practices and recommendations to our clients based on data.
Work closely with the sales team to develop strategies to best ensure advertiser success and retention.
Onboard new advertisers with attention to detail and drive success.
Communicate clearly and collaborate well with cross functional teams.
What you'll need:
Fluent in Swedish and English are a must. If you have other Nordic languages, this will be an added benefit
3+ years experience – client-facing in the digital media space
Experience in Performance Marketing a plus
A strong desire to build a business - we are a global business that is still growing in the Nordics and we need someone who is up for the challenge to make Taboola a household name
Outstanding relationship management and customer service skills
Exceptional communication skills
Passionate about Customer relationship management
Strong critical thinking and data decision driven skills
Agility and flexibility
Ability to effectively prioritize and manage tasks within a fast-paced environment
Demonstrated ability to work and collaborate within a high-performing team against challenges quarterly revenue targets
About Taboola
Taboola is the leading discovery platform, serving over 450 billion recommendations of articles, blogs, videos, products and apps to over one billion unique users every month on thousands of premium sites and mobile carriers.
Publishers, brand marketers, and performance advertisers leverage Taboola to retain users on their sites, monetize their traffic, and distribute organic and sponsored content as well as video to engage high-quality audiences. Partners include: Bloomberg, Business Insider, Huffington Post, MSN,Unidad Editorial, Prisa, Welt, Le Figaro and The Weather Channel.
A global company with local service touchpoints, Taboola is headquartered in New York City with offices in Los Angeles, London, Tel Aviv, New Delhi, Bangkok, São Paulo, Mexico City, Beijing, Shanghai, Istanbul, Seoul, Sydney and Tokyo. Learn more at www.taboola.com and follow @taboola on Twitter.