Advertising Sales Team Lead, UK & Spain (London based)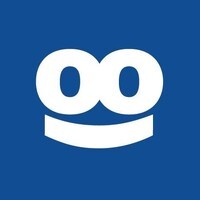 Taboola
Marketing & Communications, Sales & Business Development
London, UK
Posted on Monday, August 21, 2023
Growth Advertiser Sales Team Lead, UK & Spain (London based)
Taboola is looking for an outstanding, execution focused and results-driven Team Lead to work within the Global Growth Advertiser Sales team Growth Sales is a significant driver of growth for Taboola – it is this department's core responsibility to respond to qualified inbound leads, conduct outreach to new leads and prospects, demo, negotiate and close (quality) deals with SMB businesses for sponsored content to be placed on the Taboola platform. This is an entry level role into management where you will need to "lead by example". You will lead a team of new business Account Executives. This is a new business Sales role within a new business sales team.
A Team Lead at Taboola is expected to help their team research, identify, engage and close advertisers in order to expand and diversify offered content. The candidate should be a strong, sales-oriented professional who can demonstrate to their team how to source, prospect and structure content marketing deals independently.
Responsibilities and skills:
Build, manage and motivate an inside sales team
Understanding of digital technology & revenue ecosystem and explain product benefits within this context
Strong verbal and written communication skills
Able to prioritise effectively and efficiently without losing sight of the objectives
Build and manage a robust pipeline and accurately forecast new business closure rate and revenue booked for you and that of your team
Independently build a large pipeline of leads, pursue them and close deals.
Demonstrate how to and build realistic media plans to assist the advertiser in understanding how they can meet their objectives, goals and CPAs
Interact with the Account Management team to effectively manage client expectations and ensure successful campaign management
Convey field intelligence to product management teams in regard to development features
Manage presentations, build relationships and negotiate contracts with your team
Strong use of Salesforce is required including ensuring your outbound activity is recorded accurately
Work closely with your direct line manager, to take direction, provide updates, feedback, real times forecasts and to consistently achieve and exceed revenue goals
Personal Attributes:
Engenders trust and builds positive and collaborative relationships
Leads by example with positive team behaviours
Understands Taboola and how to work across organizational boundaries and how to identify stakeholders and engage with them
Makes others feel heard and that their contributions are valued
Demonstrates awareness and adaptability in working with others from different cultures and backgrounds
Responds constructively to challenge and is able to flex opinion where relevant data is presented
Sets high standards based on business and customer needs
Addresses inefficiencies and reduces activity which does not add value
Creates and contributes to an environment that motivates and energises others
A skilful communicator who is able to clearly articulate their message
Communicates what needs to be done and by when, and updates communication as priorities change
Sets clear boundaries for their team to work within
Builds and develops high performing teams that will work well together to deliver effective outputs; understands what motivates and drives others and assigns team members tasks according to their capabilities and development needs
Differentiates the urgent from the important and balances short-term conditions with building for the long term
Integrates others' opinions and drivers to create a way forward and to build an inclusive culture of involvement throughout the regional Growth organisation
Requirements:
A strong passion and hunger to sell
Fluent/Native in Spanish
Min. of 12 months working in a sales position, preferably at a digital media company where you have demonstrated outstanding sales achievements/acumen and leadership skills.
Experience in structuring and negotiating deals
A true passion for online content, and a strong sales drive with an ability to build relationships
Strong analytical skills to collect business intelligence by conversing with clients and monitoring/identifying trends in data and in generated reports
Excellent technological skills and ability to quickly learn what is needed to support the campaigns successful implementation and optimization
Excellent written and conversational skills and able to communicate in English.
Why choose Taboola?


Taboola is widely recognised as the world's leading content discovery platform that now serves editorial and video recommendations to over 1 billion unique visitors every month on premium websites such as T-Online, Die Welt, Sport1, Bloomberg, The Daily Mail & NDTV. World class brands such as Expedia, Microsoft, Samsung and Whirlpool leverage Taboola's platform to uplift brand awareness as well as deliver online engagement and conversions.
Working at Taboola gives you the chance to be part of building something unique. We are a company that embraces change, has enormous potential for growth and offers a challenging yet collaborative working environment where you will always feel valued and be given every opportunity to make a name for yourself. With an office culture that's international, social and supportive, Taboola offers very generous benefits including 25 days holiday, excellent health insurance, flexible working as well as working from home, stock options and Perkbox to name just a few.
"You can copy anything, but you can never copy a company's culture". The culture at Taboola is exceptional and we not only bring publishers and advertisers together, but also like to come together ourselves. This starts from the moment you join, with an exceptional onboarding programme that will give you the tools and everything you need to learn about Taboola and your role. As well as state of the art tools: MacBooks, automatisation tools, office space, etc.
We pride in delivering a more personalised and tailored experience by partnering directly with the advertisers and publishers.
So, if you're ready for a new challenge in a company with like-minded creative individuals, a fast pace and endless opportunities with exciting brands, why not come and see what we're all about, you won't be disappointed.
By submitting your application/CV, you consent that any personal information you provide will be subject to Taboola's Employee Data Policy:
(https://www.taboola.com/documents/employee-data-policy.pdf) Please review our policy carefully before submitting any of your personal information. You may contact us at privacy@taboola.com with any questions about how we collect or use your personal information, or your applicable rights.