Frontline PS Support Engineer - Advertiser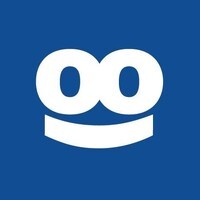 Taboola
Customer Service
Gurugram, Haryana, India
Posted on Monday, August 14, 2023
What is Taboola?
Taboola is one of the fastest-growing global tech companies. We engage over 300M online users every month, and deliver more than 5B content recommendations every single day. We are a global company and have offices in NY, London, Tel Aviv, Los angeles, New Delhi and Bangkok.
What is the biggest challenge of being a Support Engineer?
Support Engineers are skilled and technically competent members of Taboola Global Technical Support Team. They provide system and application technical support while ensuring that all service level agreements and customer satisfaction goals are achieved.
The position requires troubleshooting complex web and backend technology issues and excellent communication skills. The Support Engineer works closely with various teams within the company, including 3rd level, Professional Services teams and the various business units.
What are some of the things you do on a day-to-day basis?
Perform in-depth troubleshooting including DB analysis and reading system logs to identify and solve complex support issues that were escalated by 1

st

level support

Manage assigned cases to meet service agreement levels

Ongoing support and working closely with the business teams throughout the company
What are the skills a good Support Engineer needs to have?
Proven experience with internet technologies including: HTML, CSS, Javascript and SQL

Troubleshooting experience

Ability to understand flows and provide creative technical solutions

Fluent English and excellent customer facing and communication skills (verbal and written)

Ability to comply with tight deadlines

Multi-tasking, self-learning, highly motivated and a team player
Preferred experience:
Experience in a technical support position atleast 2yrs

Experience in a multinational organization

Publishing industry background
What is Taboola?
Taboola is the world's leading content discovery platform, serving 360B recommendations to over 1B unique visitors each month on the web's most innovative publisher sites, including the BBC, Axel Springer, LeFigaro, Evening Standard, NBC, USA Today and more!
Since our inception in 2007, Taboola's team of ninja-like engineers and digital media experts has built the world's largest and most advanced discovery platform – or "search engine just the other way around" – that provides more than a billion users each month with personalized recommendations on many of the most innovative and most visited websites on the internet.
Thousands of leading publishers (e.g. India today, Zee, NDTV) and media agencies use Taboola's innovative technology to increase user engagement, monetize their traffic and distribute content to committed users on the web.
Today there are more than 1,400 taboolars around the world (and the number is growing) connecting users to content they might like but didn't know existed. We have offices in New York, Los Angeles, London, Berlin, Paris, Tel Aviv, New Delhi, São Paulo, Shanghai, Tokyo and Bangkok
If this sounds like an interesting opportunity, hit (easy) apply!
All shortlisted candidates will be contacted.
Taboola is an equal opportunity employer and we value diversity in all forms. We are committed to creating an inclusive environment for all employees and believe such an environment is critical for success. Employment is decided on the basis of qualifications, merit, and business need.