Growth Account Manager- Indian market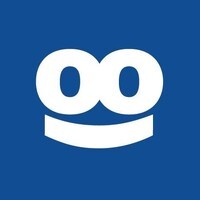 Taboola
Sales & Business Development
Bangkok, Thailand
Posted on Thursday, August 10, 2023
Curious about what it's like to work at the world's number 1 discovery platform as a Growth Advertising Account Manager? We're glad you asked!
What is the key purpose of a Growth Advertising Account Manager?
We are looking for an all-star Advertising Account Manager to join our new team with huge opportunities for growth. This person will be directly responsible for managing a large book of business and identifying upsell/optimization opportunities at scale. The ideal candidate will be entrepreneurial, analytical and have strong relationship management skills.
What skills and qualifications do I need?
For this role it is essential that you:
Have 2+ years of professional client-facing experience in the digital media / online publisher space
Have outstanding relationship management and customer service skills
Are fluent in English
Have exceptional communication skills: Ability to have layered conversations
Have strong critical thinking skills
Have the ability to effectively prioritize and manage tasks within a fast-paced environment
Have a demonstrated ability to work and collaborate within a high-performing team
Are self-motivated, entrepreneurial, and comfortable dealing with ambiguity
Nice to haves:
Experience working with native / display advertising is preferred
Have experience of managing clients in India market

What will I be doing on a day-to day today basis?
As a Growth Account Manager, you will:
Identify upsell opportunities at scale
Grow revenue for large book of accounts
Monitor campaign performance and conduct quarterly calls to help clients with campaign strategy & optimization
Onboard new clients - Help clients understand the features and functionalities of the platform and provide optimization tips and strategies to get the best out of the platform
Cross Functional Collaboration: Work closely with the Product, Marketing and Support organizations to drive revenue and increase customer satisfaction
Troubleshoot and resolve issues in a timely manner
Identify opportunities to improve products and the customer experience
What is Taboola?
Taboola is the world's leading content discovery platform, serving 360B recommendations to over 1B unique visitors each month on the web's most innovative publisher sites, including the BBC, Axel Springer, LeFigaro, Evening Standard, NBC, USA Today and more!
Since our inception in 2007, Taboola's team of ninja-like engineers and digital media experts has built the world's largest and most advanced discovery platform – or "search engine just the other way around" – that provides more than a billion users each month with personalized recommendations on many of the most innovative and most visited websites on the internet.
Thousands of leading publishers (e.g. India today, Zee, NDTV) and media agencies use Taboola's innovative technology to increase user engagement, monetize their traffic and distribute content to committed users on the web.
Today there are more than 1,400 taboolars around the world (and the number is growing) connecting users to content they might like but didn't know existed. We have offices in New York, Los Angeles, London, Berlin, Paris, Tel Aviv, New Delhi, São Paulo, Shanghai, Tokyo and Bangkok
If this sounds like an interesting opportunity, hit (easy) apply!
Taboola is an equal opportunity employer and we value diversity in all forms. We are committed to creating an inclusive environment for all employees and believe such an environment is critical for success. Employment is decided on the basis of qualifications, merit, and business need.
Taboola is changing the way people around the world connect to content they may like and never knew existed. Our algorithmically-powered engine generates over 300B monthly recommendations on USA Today, NBC, The Weather Channel and thousands of other sites. We're one of the fastest growing Internet companies on the planet. Opportunities abound, the pace is quick and opportunities for career growth are uncapped.