Hong Kong Region Manager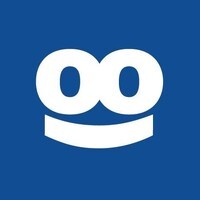 Taboola
Hong Kong
Posted on Friday, July 28, 2023
Region Manager - Hong Kong
Curious about what it's like to work at the world's number 1 discovery platform as the Region Manager - Hong Kong? We're glad you asked!
What is the key purpose of the Region Manager - Hong Kong?
As Region Manager, you will expand Taboola's business in the country by creating the sales strategy, defining the area road-map, building partnerships and generating revenue. We are looking for someone with strong sales leadership experience who can execute quickly, operate independently, and who's not afraid to get their hands dirty.
What will I be doing on a day-to day today basis?
As Region Manager, you will:
Build Hong Kong strategic sales plan and manage the Sales and Account Management teams to achieve their goals
Generate new business and manage a robust pipeline and accurately forecast new business closure rate, including both publisher and advertising revenue
Identifying the right stakeholders for each product without digressing from a coherent product message and overall strategy
Maintain excellent understanding of digital technology, business models, and the revenue ecosystem to be able to explain product benefits within this context
Work closely with VP of Greater China to consistently achieve and exceed revenue goals
Interact with Account Management and our project implementation team to effectively manage client expectations
Convey feedback from clients to Taboola's Product team with regards to product development needs
Oversee all operations within Hong Kong including taking responsibility for sales, trade shows, roadshows and quality targets set by the company
What skills and qualifications do I need?
For this role it is essential that you:
Have 12+ years experience in a key sales position within the AdTech / Digital advertising industry
Having prior experience in an online publisher, media agency or Ecommerce company is highly preferred
Are well-connected within the local market
Have experience recruiting and driving sales teams and paving the way for them to excel, keeping track of their performance
Have experience independently building, pursuing and closing a large pipeline of leads
Are Technologically Savvy – ability to learn what is needed to support deal's successful implementation and optimization
Have excellent networking skills with a proven ability to develop long-lasting relationships with customers
Have the ability to deliver the highest standards of customer service
Have a solid understanding of budgeting and business planning
Have excellent interpersonal skills at all levels, including people-management, leadership and both written and verbal communication skills, both in English and Cantonese.
Have an understanding and sensitivity towards cultural differences.
Why Taboola?
If you ask our employees what they love about Taboola they will tell you that here they are able to discover their best professional self, explore where they can grow to, and learn from and together with smart and talented people.
We work with some of the biggest names in the business. Our clients include UDN, LTN, NextApple, and more.
Sounds good, how do I apply?
It's easy, submit your CV by clicking the "Apply" button below.
Taboola is an equal opportunity employer and we value diversity in all forms. We are committed to creating an inclusive environment for all employees and believe such an environment is critical for success. Employment is decided on the basis of qualifications, merit, and business need.