HR Coordinator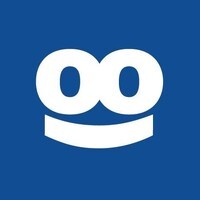 Taboola
Administration, People & HR
Gurugram, Haryana, India
Posted on Saturday, July 22, 2023
What is Taboola?
Taboola is the world's leading content discovery platform, serving 360B recommendations to over 1B unique visitors each month on the web's most innovative publisher sites, including the BBC, Axel Springer, LeFigaro, Evening Standard, NBC, USA Today and more!
Since our inception in 2007, Taboola's team of ninja-like engineers and digital media experts has built the world's largest and most advanced discovery platform – or "search engine just the other way around" – that provides more than a billion users each month with personalised recommendations on many of the most innovative and most visited websites on the internet.
Thousands of leading publishers (e.g. India today, Zee, NDTV) and media agencies use Taboola's innovative technology to increase user engagement, monetize their traffic and distribute content to committed users on the web.
About the role:
Taboola is looking for an energetic and driven HR Coordinator to join our EMEA HR team. This candidate will be an organisational master with a strong sense of client service, working with internal and external clients and candidates. You'll have the ability to shift gears and juggle competing priorities, have great verbal and written communications skills and enjoy the challenges of supporting a fast-paced organisation.
The ideal candidate is someone with strong HR knowledge who thrives in an environment where he/she wears multiple hats and is adaptable and organised in order to support the changing priorities of our fast-paced business.
General Administration:
Responsible for input, maintenance and accuracy of all employee data in our HRIS system.
Work alongside HR Director to track feedback from end of year and mid-year review cycles, and engagement surveys
Provide ad hoc support to the EMEA HR team with reporting and ad hoc EMEA projects (e.g. QBRs, country specific statutory requirements)
Collaborate with HR Coordinators in other regions to develop and implement global processes
Create and issue letters for promotions, probation letters, maternity letters, transfers, salary changes, and employment references
Handle the invoicing process end to end
Onboarding and Off-boarding:
Create contracts and offer letters for new hires in EMEA
Liaise with people managers and other internal teams to ensure engaging and timely onboarding plans for new team members
Deliver new hire inductions and educate new employees on all payroll and benefits related information
Gather and consolidate all necessary information from new hires, ensuring compliance needs are met including right to work checks, benefits forms, payroll forms etc.
Own the off-boarding process for employees; updating the HRIS and IT, liaising with people managers (email forwarding/final bonus attainments), conducting off-boarding meetings, generating leavers letters, ensuring all final payments are processed through payroll
HRBP Support:
Manage all immigration related matters and manage EMEA visa applications, in consultation with HR Business Partners and Legal
Act as a sounding board for the wider HR team, offering support around ongoing pieces of work
Assist with the creation and administration of HR processes and procedures
Assist in communicating processes and procedures to our teams
Advise on first line policy queries from employees, escalating to HR Business Partners where necessary
Requirements and skills:
2-3 experience in HR administration and a strong desire for a career in HR
Technically savvy and proficient in Word, Excel (pivot tables etc.) and Powerpoint; numerate and able to complete basic data analysis
Ability to deliver a high standard of work in a fast-paced environment; attention to detail is a must
Strong and clear written and verbal communication skills
A solutions-based tenacious approach and proven problem-solving skills
Ability to be very well organized and manage conflicting priorities and expectations whilst meeting deadlines
Maintain strict confidentiality of sensitive systems and employee data
Confident in building relationships with internal and external stakeholders
EMEA wide HR exposure advantageous