SEO Specialist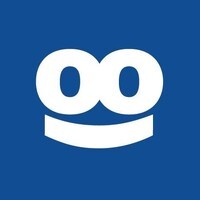 Taboola
Marketing & Communications
Gurugram, Haryana, India
Posted on Wednesday, July 12, 2023
What is Taboola?
Taboola is the world's leading content discovery platform, serving 360B recommendations to over 1B unique visitors each month on the web's most innovative publisher sites, including the BBC, Axel Springer, LeFigaro, Evening Standard, NBC, USA Today and more!
Since our inception in 2007, Taboola's team of ninja-like engineers and digital media experts has built the world's largest and most advanced discovery platform – or "search engine just the other way around" – that provides more than a billion users each month with personalised recommendations on many of the most innovative and most visited websites on the internet.
Thousands of leading publishers (e.g. India today, Zee, NDTV) and media agencies use Taboola's innovative technology to increase user engagement, monetize their traffic and distribute content to committed users on the web.
Taboola is looking to hire a dedicated Search Engine Optimization (SEO) employee who will play a crucial role in ensuring that the created content ranks high on search engine results pages (SERPs) and drives organic traffic to the website. In the context of affiliate marketing content, this role becomes even more essential, as high-quality, optimized content can significantly increase conversion rates and, ultimately, revenue generation.
Responsibilities
They collaborate with the content team to develop a comprehensive content strategy and help to create content calendars, outline topics and article structures, and provide guidelines on keyword placement, density, and variations.

They are responsible for addressing technical aspects of the website, such as page speed, mobile responsiveness, crawlability, and indexing.

Plays an essential role in optimising the content and website for conversions within our custom CMS.

Consistently monitors the performance of the content using various analytics tools, such as Google Analytics and Search Console.

Analyse key metrics, such as organic traffic, rankings, bounce rate, and conversion rates, and provide regular reports to the management team.
Requirements
Min 5 years of experience working as a SEO.Excellent communication skills in English,­ both verbal and written
Experience in working with tools like

Google Analytics

, SEMeush, Ahref, google search console, Screaming Frog, WordPress (Or other comparable CMS)

Strong multitasking, prioritisation skills, and attention to detail.

A motivated team player with a positive attitude and the ability to accept and give productive feedback.

Ability to stay calm and maintain performance when under pressure.