Publisher Account Manager, Spain (Madrid based)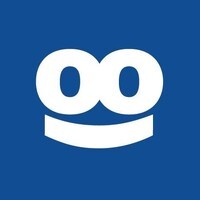 Taboola
Sales & Business Development
Madrid, Spain
Posted on Friday, May 5, 2023
Publisher Account Manager Spain
Do you want to join a company at the perfect intersection of start-up and grown-up? Do you have a passion for the digital media space? Do you want to take your career to the next level and work with multi-million dollar accounts? Do you want to help publishers to grow their revenues, help them to drive more subscriptions and grow their audiences? Then come and join the best and brightest in content discovery at Taboola.
Taboola is widely recognised as the world's leading content discovery and distribution platform that now serves over 400 billion editorial and video recommendations to over 1.3 billion unique visitors every month, and now is a great time to join. We are growing quickly and solving an important problem in the most interesting space in technology today - monetising content. Come and join the world class team that we've assembled to do it.
Spain is a market that Taboola started working in in 2016, and counts major Spanish publishers like El Mundo, El Pais, Marca, La Vanguardia, Sport, El Periódico, 20 minutos, RBA Revistas, Mediaset, El Diario.es, OKDiario and many more in our portfolio. The role of the Publisher Account Manager, Spain will revolve around managing the most premium publishers in Spain, ensuring that they get the most out of Taboola's products and services, that Taboola's growth and presence in the Spanish market is as strong as possible, and providing regular strategic direction for new opportunities to improve performance. The role will be based in Madrid.
Taboola is headquartered in New York City, and also has offices across the globe in Los Angeles, London, Tel Aviv, New Delhi, Bangkok, Sydney, São Paulo, Shanghai, Beijing, Seoul, Tokyo, Istanbul, Paris, Berlin and London.
Responsibilities and skills:
Manage and grow relationships with premium publisher clients and strategic partners in Spain. Understand the organization's business needs and develop relationships at all levels.

Showcase Taboola's value proposition to groups ranging from Senior Executives, Editors, Product Leads to technical stakeholders, boosting audience, engagement and monetisation.

Be extremely comfortable manipulating data, and identifying opportunities within it.

Monitor and analyze metrics and proactively take steps to improve results for both Taboola and the publisher clients.

Be an expert in Taboola's platform and the benefits publishers gain by using it

Fully comprehend the technology, revenue ecosystem and client needs/requirements in order to intelligently identify new opportunities and upsell the platform.

Communicate business intelligence from clients to the product management team in regards to new product development features
Requirements:
Native/fluent Spanish speaker and a medium to high English level

3-5 years of experience in the digital advertising, ad tech or publishing industries.

Ability to build and maintain outstanding relationships with a diverse set of internal and external constituencies including senior level executives, legal, technical, finance, sales and marketing.

Track record of closing business and driving long and complex sales cycles.

Ability to explain technical solutions, establish goals, develop opportunities, and provide reporting/dashboards to identify trends and improve the client experience.

Highly motivated, proactive, dedicated, resourceful and creative to ensure your clients receive world class consulting.

High attention to detail, organized and with strong communication and prioritization skills.

Self-starter with the will and ability to work in a fast-paced, ever-evolving environment.

Publisher experience is a major plus.
Why choose Taboola?
Working at Taboola gives you the chance to be part of building something unique. We are a company that embraces change, has enormous potential for growth and offers a challenging yet collaborative working environment where you will be given every opportunity to make a name for yourself.
With an office culture that's international, social and supportive, Taboola offers very generous benefits.
So, if you're ready for a new challenge in a fast-paced company with like-minded creative and international individuals, why not come and see what we're all about, you
won't be disappointed.
About Taboola
Taboola is the leading discovery platform, serving over 450 billion recommendations of articles, blogs, videos, products and apps to over one billion unique users every month on thousands of premium sites and mobile carriers.
Publishers, brand marketers, and performance advertisers leverage Taboola to retain users on their sites, monetize their traffic, and distribute organic and sponsored content as well as video to engage high-quality audiences. Partners include: Bloomberg, Business Insider, Huffington Post, MSN,Unidad Editorial, Prisa, Welt, Le Figaro and The Weather Channel.
A global company with local service touchpoints, Taboola is headquartered in New York City with offices in Los Angeles, London, Tel Aviv, New Delhi, Bangkok, São Paulo, Mexico City, Beijing, Shanghai, Istanbul, Seoul, Sydney and Tokyo. Learn more at www.taboola.com and follow @taboola on Twitter.