Senior Product Manager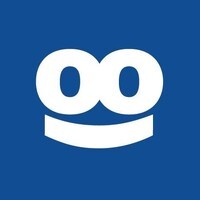 Taboola
Product
Tel Aviv-Yafo, Israel
Posted on Thursday, April 13, 2023
Curious about what it's like to work at the world's number 1 discovery platform as a Product Manager? We're glad you asked!
Taboola is looking for a Product Manager to join our Product Publisher team.
If you flourish in a data intensive environment, would like to work in a Product driven company where the product teams drive a large portion of the strategy and execution and want to make an impact on thousands of publishers and billions of end users, this opportunity is for you!
At Taboola, we currently work in a hybrid work model giving employees the flexibility to work from home a few days a week. We have offices in Ramat Gan and Beer Sheva and are looking to grow to additional locations such as Jerusalem, where our Taboolars have the opportunity to meet their teammates, connect with other teams and socialize with friends.
What are some of the things you do on a day-to-day basis?
Grow our Publishers Products business by developing new products and features.

Define the product strategy and own the full cycle of product development – ideation, sizing and modeling, clients validations, wireframing, user testing, AB testing, in-depth data analysis, discovery with R&D, specs writing, launching, monitoring. And then iterate, and iterate again.

Serve as the internal and external product evangelist; build relationships with prospects, customers, industry experts, and Taboola internal team members.

Work alongside Product Marketing and other functions, to drive product launches, feature rollouts, etc.

Commit to results, and report on progress. Present to the company executive management on a quarterly basis.
What are the skills a good Product Manager needs to have?
5+ years of experience in Product Management for online products.

BSc in Computer Science, Math, Statistics or equivalent.

Strong leadership skills in prioritizing and effectively working with an engineering team to make the right trade-offs.

Strong project management skills - managing complex processes across multiple teams.

Experience in crafting product requirements based on user research and data.

Experience with user facing products. Solid intuition about UX and product design.

Analytical, obsessed with data, skilled in solving complex problems. Experience with collaborating with product analysts.

Verbal, sharp, making solid arguments. Experience with articulating the right messaging and narratives.

Superb team player and fun to be with (to blend well with similar team members).

Strong communication skills and excellent English, required to communicate daily with global teams and balance the needs of partners from different disciplines and teams.

Strong outbound capabilities - successfully working with global clients at senior levels - advantage

Willingness to travel (at least once a quarter).

Prior experience with personalization and optimization product development - advantage.
A technical background or degree in AI & Machine Learning - advantage.
Why Taboola?
Taboola is the world's leading recommendation platform reaching over 500 million daily active users. We're growing rapidly, and have recently gone public on the NASDAQ.

Adam Singolda, Taboola Founder and CEO says; "You can copy anything from another business but you can't copy a company's culture."





If you ask our employees what they love about Taboola they will tell you that here, they are able to discover their best professional selves, explore where they can grow to, and learn from and together with smart and talented people.




At Taboola, we pride ourselves in making an impact on how people consume content across the world, a culture of transparency, passion, and a diverse, inclusive and friendly work environment.

You can get to know us more by visiting our

company website

,

careers site

,

Taboola Life blog

and social media channels;

Facebook

,

Instagram

,

Twitter

and

LinkedIn
Want to learn more about us, you're welcome to watch the latest News article about Taboola
Sounds good, how do I apply?
It's easy, submit your CV by clicking the "Apply" button below.
Taboola is an equal opportunity employer and we value diversity in all forms. We are committed to creating an inclusive environment for all employees and believe such an environment is critical for success. Employment is decided on the basis of qualifications, merit, and business need.
#LI-Hybrid