Implementation Representative - Intern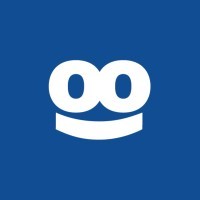 Taboola
Gurugram, Haryana, India
Posted on Thursday, March 2, 2023
Curious about what it's like to work at the world's number 1 discovery platform as an Implementation Intern? We're glad you asked!
What is the key purpose of an Implementation Intern?
As an Implementation Intern working in our Professional Services Department in Gurgaon, you will have the opportunity to put your knowledge of web tools such as CSS and HTML gained from your studies in to practice in the real world by delivering high quality implementation service to our clients around the world. You will also be given the opportunity to interact with both internal and external stakeholders.
The internship will last for a period of 6 months, and there is opportunity for interns to receive an offer of a permanent role after completion.
What skills and qualifications do I need?
We don't require any previous experience, however we do ask that:
You have recently completed BCA / BSC in computer science / IT
You have strong communication skills in English and are comfortable to communicate via various channels including email, chat and phone
Have knowledge of CSS and / or HTML web technologies, CSS, JS and SQL
You have a basic understanding of browser based development tools
Are a fast learner with the ability to grasp new technologies quickly
Are able to work from our Gurgaon office location
Are able to work in a monthly rotational shift pattern that includes night shifts
You can commit to a 6-month internship programme and have an interest in continuing your career with Taboola post-internship
What will I be doing on a day-to day today basis?
As an Implementation Intern, you will:
Be implementing, configuring and designing Taboola's world-class products for its customers
Deliver high quality implementations while understanding the customer's requirement and meeting SLA's
Dealing with technically complex implementations
Raising consultations to relevant channels for issues, queries and approvals needed for custom code implementations
Identify errors through QA and fixing them through technical debugging
Why Taboola?
If you ask our employees what they love about Taboola they will tell you that here they are able to discover their best professional self, explore where they can grow to, and learn from and together with smart and talented people.
We work with some of the biggest names in the business. Our clients include NDTV, India Today and Network 18.
Hybrid working model with opportunity to work from home 2 days per week
Sounds good, how do I apply?
It's easy, submit your CV by clicking the "Apply" button below.
Taboola is an equal opportunity employer and we value diversity in all forms. We are committed to creating an inclusive environment for all employees and believe such an environment is critical for success. Employment is decided on the basis of qualifications, merit, and business need.