News Content Editor - Turkish & Arabic Speaker (6 months contract)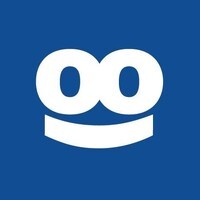 Taboola
Istanbul, İstanbul, Turkey
Posted on Wednesday, November 16, 2022
News Content Editor - Turkish & Arabic Speaker (6 months contract)
Read something interesting online today? There's a good chance it reached you because of our technology.
Taboola is the world's leading content discovery platform, serving 360B recommendations to over 1B unique visitors each month on the web's most innovative publisher sites, including NBC, USA Today, The Weather Channel, Tribune and hundreds more. Taboola is working in partnerships with Samsung, Huawei, ZTE, and some other smartphone manufacturers around the world, to create a new feature that will display recommended links on their phones.
We are hiring a freelance editor to focus on content intended for our Middle east markets, specifically focusing on Turkey. In this assignment, you will be responsible for reviewing news, and articles, and selecting items to include in the news feed offered to end users.
You must be well-versed in the Turkish realm of news, entertainment, politics, and popular culture, preferably an experienced journalist or editor from a digital media organization that focuses on a largely Turkish audience.
The editor/reviewer will be responsible for selecting articles to ensure news feed offered to end users complies with the following guidelines:
Content policy
Legal requirements
Recency
Relevance
Variety
Vertical/category diversity
Diversity of sources
To qualify, you must be:
Technologically savvy
Able to work independently, with clear goals but little supervision
Turkish & Arabic, plus English (speaking, reading, writing)
Deep familiarity with culture and current affairs in Turkey and Arab Countries.
The position is a freelance position for a period of 6 months initially with the option of extension.
Must submit your CV in English for consideration
Why Taboola?


If you ask our employees what they love about Taboola they will tell you that here they are able to discover their best professional self, explore where they can grow to, and learn from and together with smart and talented people
We work with some of the biggest names in the business. Our clients include Bloomberg, NBC, Wells Fargo, and ESPN.
Taboola offers very generous benefits.
By submitting your application/CV, any personal information you provide will be subject to Taboola's Employee Data Policy (https://www.taboola.com/documents/employee-data-policy.pdf) Please review our policy carefully before submitting any of your personal information. You may contact us at privacy@taboola.com with any questions about how we collect or use your personal information, or your applicable rights.
#LI-CG1