Contract Administrator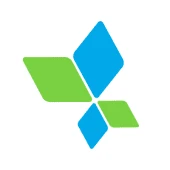 AppsFlyer
Administration
Herzliya, Israel
Posted on Monday, September 25, 2023
What is #LifeatAF? How can we crystalize its DNA into one eye-catching sentence for you? Our culture is defined by our people! Everyone is an approachable professional, tenacious and versatile, a challenging team member, and a respected and valued mentor.
The Contract Administrator will play an integral role in ensuring the legal team is able to provide a high-level and efficient service to internal stakeholders.
We are looking for a Contract Administrator to join our legal team. The Contract Administrator will be responsible for managing the Company's sales and/or vendor contract management process and ensuring its efficiency as well as managing and handling various other operational and administrative tasks. The position will require working cross-functionally with the company's globally distributed teams including finance, sales, and revenue operations.


What you'll do:
Serve as the first point of contact for sales-related and/or vendor agreements and materials including, Order Forms, NDA's, MSA's DPA's, Questionnaires, etc.
Enforce company policies and procedures with respect to the negotiation and execution of contracts to ensure efficiency.
Manage the contract lifecycle of various agreements including obtaining signatures and interacting as needed with different company departments to obtain necessary responses and approvals; assessing the requests and then liaising with the different functions to bring to a resolution.
Implement, manage, and update contract management systems and Salesforce records to ensure all company contracts are uploaded and documented appropriately.
Maintain all legal records of contracts.
Perform other operational and administrative tasks for the legal department as needed from time to time.
What you have:
Bachelor's degree or higher (no legal degree or background required)
1+ years of experience with contract and/or legal project management and/or legal operations
Excellent English verbal and written communication skills
Experience with Salesforce - advantage
Exceptional project management skills and a "get-things-done" attitude
Ability to work well independently and prioritize effectively
A true team player with a positive attitude and able to collaborate well with others
Strong sense of responsibility and self-motivation
Amazing level of serviceability and customer-orientation
Ability to work on multiple projects simultaneously
Bonus Points:
Introduced by an AppsFlyer team member
As a global company operating from 25 offices across 19 countries, we reflect the human mosaic of the diverse and multicultural world in which we live. We ensure equal opportunities for all of our employees and promote the recruitment of diverse talents to our global teams without consideration of race, gender, culture, or sexual orientation. We value and encourage curiosity, diversity, and innovation from all our employees, customers, and partners.

"As a Customer Obsessed company, we must first be Employee Obsessed. We need to make sure that we provide the team with the tools and resources they need to go All-In." Oren Kaniel, CEO