Revenue Controller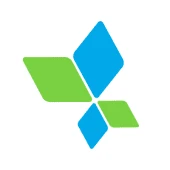 AppsFlyer
Accounting & Finance
Herzliya, Israel
Posted on Wednesday, September 13, 2023
Do you find numbers so easy that you crunch them in your sleep? We are looking for you, an out-of-the-box thinker who can deliver on-demand. We are looking for a highly motivated, skilled, self-motivated, and responsible Revenue Controller to join our growing finance team.
The Revenue Controller position will be responsible for the monthly revenue accounting close, working as a partner to the sales and revenue operations team, reporting on revenue to management (ARR and different KPI's) and quarterly commission review.
The right candidate for the job will be a hands-on team player with great technical skills who is both detail-oriented and process-driven. You should also be a critical and creative thinker who can jump into the details and have the ability to think about the big picture.
What you'll do:
Analyze AppsFlyer's ARR and booking data to provide in-depth insights, such as revenue forecast, fair value prices, book-to-bill, and book-to-revenue ratios
Create interfaces and strengthen the collaboration between the Revenue department and various departments such as Sales, Sales Operations and Business Operations
Review the commission payouts, and ensure data accuracy and in accordance with the company's policy.
Perform thorough analysis and provide meaningful insights to senior management
Analyze ambiguous data and understand the trends and relationships to produce clear insights
Act as a business partner to the sales and the RevOps teams.
Review and approve contracts, amendments, credits, payment plans, etc.
Maintain commission capitalization in accordance with ASC 606 guidelines
Work closely with the billing department to ensure billing is properly executed
Serve as a focal point for various departments in questions regarding revenues, booking, billing, commissions, targets etc.
Support the execution of monthly global revenue close, ensuring accurate results are delivered on time for reporting in compliance with US GAAP and ASC 606
What you have:
3-4+ years of experience in a global company as a revenue controller or similar
Exceptional analytical skills and detail-oriented
Ability to work both independently and as a team player, quick study, and a good multitasker
Advanced Microsoft Excel skills (SQL advantage)
Project management skills & experience - leading projects from start to end
Ability to meet deadlines and work under pressure
Advanced proficiency in spoken and written English
Bonus Points:
CPA
Previous experience with ARR calculation
Previous experience with commission payouts

Recommended by an AppsFlyer employee
As a global company operating from 20 offices worldwide, we reflect the human mosaic of the diverse and multicultural world in which we live. We ensure equal opportunities for all of our employees and promote the recruitment of diverse talents to our global teams without consideration of race, gender, culture, or sexual orientation. We value and encourage curiosity, diversity, and innovation from all our employees, customers, and partners.

"As a Customer Obsessed company, we must first be Employee Obsessed. We need to make sure that we provide the team with the tools and resources they need to go All-In." Oren Kaniel, CEO