SW Team Leader - Data Clean Room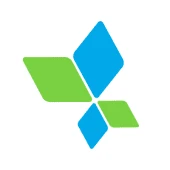 AppsFlyer
Herzliya, Israel
Posted on Thursday, August 31, 2023

AppsFlyer is a cutting-edge technology company that specializes in mobile attribution and marketing analytics. We are known for our rapid deployment of innovative solutions, handling over 200 billion requests daily with a focus on data security and scalability.

Our Data Clean Room Group empowers companies to collaborate securely by facilitating data sharing without compromising individual user-level information. By leveraging privacy-preserving technologies, we're enabling unprecedented levels of collaboration and insights within the ecosystem.
The Data Clean Room is seeking a skilled and innovative Team Leader.
As the Team Leader, you will be a driving force behind our Data Clean Room platform, facilitating secure data analysis collaboration and setting new standards for privacy-conscious business insights.
This role offers the opportunity to work in a dynamic environment, delivering impactful solutions that address critical industry challenges.
The position will involve leading and motivating a diverse group of professionals spanning various technologies. Your ability to navigate and orchestrate this dynamic technological landscape will be vital in ensuring seamless collaboration, innovation, and high-performance delivery within the Data Clean Room Group.
What you'll do
Lead and develop a team of high-performing engineers to create and operate end-to-end products and features from design to production
Hire, coach, mentor, and be hands-on with career development for your team
Demonstrate sound engineering principles by staying hands-on i.e. being involved in code/design reviews
Leading frontend developers proficient in UI technologies like React and Node.js as well as backend developers who leverage Clojure to establish resilient backend solutions, while also leading experts in Scala and Spark to push the boundaries of data processing capabilities.
Lead the creation of engineering plans and execute them while ensuring effective, iterative, and predictable delivery of plans
Grow a healthy, collaborative engineering culture in line with the company's values
Take an active part in shaping the future of our group alongside fellow leaders
Promote curiosity, continuous learning, and evaluate new technologies in the everlasting effort to stay ahead of the curve and perfect our products
Work closely with product management, team leaders, architects, and internal customers to drive success
What you have
6+ years of relevant backend experience (preferably in JVM based language)
2+ years of managerial experience
Deep understanding of software development lifecycles
Proven track record of building and managing teams that deliver in a dynamic environment
Real-world experience with developing and maintaining a solid production system
Proficiency in written and verbal English
B.Sc. in computer science or equivalent experience
Bonus Points
Experience building enterprise-level applications
Experience in Big Data technologies such as Spark and Scala
Recommended by an AppsFlyer employee
As a global company operating from 20 offices worldwide, we reflect the human mosaic of the diverse and multicultural world in which we live. We ensure equal opportunities for all of our employees and promote the recruitment of diverse talents to our global teams without consideration of race, gender, culture, or sexual orientation. We value and encourage curiosity, diversity, and innovation from all our employees, customers, and partners.

"As a Customer Obsessed company, we must first be Employee Obsessed. We need to make sure that we provide the team with the tools and resources they need to go All-In." Oren Kaniel, CEO