Partner Solutions Engineer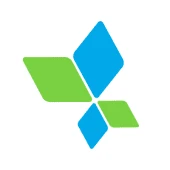 AppsFlyer
Other Engineering
Bengaluru, Karnataka, India
Posted on Tuesday, August 1, 2023
Partner Solutions Engineer
Here at AppsFlyer, it's all about the people, each and everyone of us has our own specialty, a unique flavor that we bring to the table. We are all driven individuals whose interests are just as diverse as we are. You could say we're #PeopleObsessed. When we say obsession, we mean we will do everything to make you feel those AF vibes; whether it's company breakfasts, happy hours and parties, our connection to each other is always a core focus.
We're looking for a well-rounded Partner Solutions Engineer to be based in our Bangalore office, advising and solving implementation requirements for global partners. The ideal candidate is passionate about the mobile advertising ecosystem, and has a successful track record of providing service and support to industry players. He/she will help guide our partners to navigate AppsFlyer's partner-facing technology, and advise on best practices.
You must be comfortable in a fast-paced environment, thrive in developing new opportunities and working in a global company.
What you'll do:
Provide technical consultation and support during integration implementation, troubleshooting and resolving any related issues
Answer incoming technical inquiries from ad networks and marketing technology partners and apply required integration updates
Solve complex technical issues through strong collaboration with R&D, Product and Analysts
Work closely with AppsFlyer business and delivery teams to coordinate, prioritize and monitor integration activities
Help new partners learn AppsFlyer's product suite and discover the full potential of their integration
Take ownership on specific technical domains and processes to enrich the entire Partner Solutions team's overall scope of expertise.
Provide continuous feedback through internal feedback loops to guide product direction and roadmap
What you have:
3+ years experience as a Technical Engineer/Customer Support Engineer/Integration Engineer in a mobile/SaaS/adtech company
Strong written and verbal communication skills in English
Superior analytical and problem solving skills
Ability to understand business cases and requirements to build out technical solutions
Ability to lead tech discussions and understanding business needs
Experience with SQL and Client Server architecture
Self-motivated learner with endless curiosity
Passion for providing best-in-class service
Preferred Requirements:
Experience working with the AppsFlyer platform
Knowledge of enterprise marketing cloud and technology partners
Experience with Zendesk, Looker, Jira
Bonus points:
Web / mobile marketing and advertising experience

Mobile development / testing (iOS, Android) experience

Being introduced by an AppsFlyer employee
As a global company operating across 20 offices, we reflect the human mosaic of the diverse and multicultural world in which we live. We ensure equal opportunities for all of our employees and promote the recruitment of diverse talents to our global teams without consideration of race, gender, culture, or sexual orientation. We value and encourage curiosity, diversity, and innovation from all our employees, customers, and partners.
"As a Customer Obsessed company, we must first be Employee Obsessed. We need to make sure that we provide the team with the tools and resources they need to go All-In." Oren Kaniel, CEO