Backend Team Leader - Platform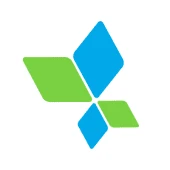 AppsFlyer
Software Engineering
Herzliya, Israel
Posted on Tuesday, August 1, 2023
AppsFlyer is known for its massive backend production. In any given second, our servers produce valuable insights from millions of incoming events, crunching our users' data, serving requests and communicating on a massive scale. We value ownership, transparency and striving for quality.
Our teams deploy fast and often, having code deployed in production shortly after it was written, focusing on safety, robustness and proper architecture of our backend that handles over a hundred of billions of events daily at a fast pace.
Backend developers at AppsFlyer shape and improve our microservices architecture daily to provide the leading mobile analytics solution. To do this, we use cutting-edge technologies such as Clojure, Go, Kafka, Spark, Redis, BigQuery, GraphQL, GRPC, SQL and NoSQL databases, in addition to hosted solutions that AWS and GCP have to offer and more…
We encourage engineering excellence and promote industry best practices, and we're looking for great backend developers with a passion for challenging themselves while solving technical problems at a large scale.
At AppsFlyer we emphasize Personal growth - Enrich and expand your technical knowledge and stack by developing with the most cutting edge and versatile technologies and participating in various courses and learning programs.
Have an impact on the Ad-Tech industry - Along with working together with top-notch Software Engineers, you will cooperate with giants of the industry such as Facebook, Google, Twitter, Snapchat and Tencent.
Who we are
We are firm believers that Platform is a product and it's our responsibility to provide the best in class software development lifecycle and data pipelines to AppsFlyer engineers. We introduce cutting edge systems and build breakthrough features that our engineers love, adopt and use in order to move fast without breaking things all while coping with the Internet-scale our products face.
We combine expertise from backend, data and operations and if building highly reliable systems for engineers sounds exciting to you, then you've come to the right place.
We're looking for great software engineers that are passionate about enabling engineers to do non trivial things in a trivial way. People who want to learn how to manage production at our scale and help us reach our vision and goal: Provide a scalable and reliable platform for AppsFlyer's engineering teams and enable them to focus on rapid development of our business.
A rare opportunity to
Design and build the next generation of AppsFlyer platform. Help AppsFlyer R&D to move fast without breaking things by using the right technologies out there and a real opportunity to deal with scale. We mean it. Think BIG! With more than 400 (and growing) engineers, hundreds of deployments per day for our 1000+ microservices on top of ten thousands of machines we manage on the cloud, we produce around a *petabyte* of data, daily. You'll learn how to run systems at scale and the reality of dealing with hyper growth.
Who you are
You have a firm opinion on how a highly effective and delightful software development lifecycle should look like.
You have a strong commitment to engineering excellence. We care about our code, our interfaces, our tests, our continuous delivery pipelines, and our metrics and monitoring.
You value empathy and teamwork. We celebrate our successes as a team, and we help each other to achieve that success.
You have the skills to give and receive feedback. We highly value communication within the team, continuously improving ourselves, and the way we work together.
You have a good ability to solve problems in complex systems: you're not afraid to dive in, read the logs, ask for help, and follow the stack traces wherever they go.
You can work and prioritize in an environment that has many simultaneous projects, teams, interrupts, and priorities. It is important that you are able to understand our key drivers and use that understanding to help prioritize your efforts.
What you'll do
You will lead and develop a team of high performing engineers to develop and operate the production and deployment system of the company that includes aspects of Multi environment and multi regions, from design to production.
You will lead the company migration from EC2 environments to K8S based environments.
You will be crucial part of defining how AppsFlyer R&D new production will look like (environments, regions and more)
Hiring, coaching, mentoring, feedback and hands-on career development
Demonstrate sound engineering principles by staying hands on
Facilitate the creation of engineering plans and execute them while ensuring effective, iterative and predictable delivery of plans.
Grow a healthy, collaborative engineering culture in line with the company values
Take an active part in shaping the future of our group alongside fellow leaders, as part of the group's leadership team.
Promote curiosity, continuous learning and evaluate new technologies in the everlasting effort to stay ahead of the curve and perfect our products
Work closely with product management, team leaders architects and internal customers to drive success
What you have
7+ years of relevant experience
2+ years of team leading experience
Deep understanding of software development lifecycles
Proven track record of building and managing teams that deliver in a dynamic environment.
Proficient in at least one general purpose programming language (Java / Scala / Kotlin, Golang, Python, C#, etc)
Real-world experience with developing and maintaining a solid production system
Good understanding and experience with Linux
Bonus points
Experience developing on kubernetes

Recommended by an AppsFlyer employee
As a global company operating from 20 offices worldwide, we reflect the human mosaic of the diverse and multicultural world in which we live. We ensure equal opportunities for all of our employees and promote the recruitment of diverse talents to our global teams without consideration of race, gender, culture, or sexual orientation. We value and encourage curiosity, diversity, and innovation from all our employees, customers, and partners.
"As a Customer Obsessed company, we must first be Employee Obsessed. We need to make sure that we provide the team with the tools and resources they need to go All-In." Oren Kaniel, CEO