Salesforce Delivery Team Leader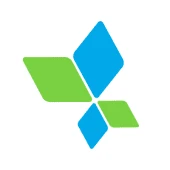 AppsFlyer
Sales & Business Development
Herzliya, Israel
Posted on Wednesday, May 24, 2023
What is #LifeatAF? How can we crystallize its DNA into one eye-catching sentence for you? Our culture is defined by our people! Everyone is an approachable professional, tenacious and versatile, a challenging team member, and a respected and valued mentor.
We are seeking a highly skilled and motivated individual to join our team as a Salesforce Delivery Team Leader. In this role, you will be responsible for managing the QA, implementation, and development activities of our Salesforce projects. As a team leader, you will oversee a team of Salesforce professionals, including developers, implementers and QA. Your primary focus will be on ensuring the successful delivery of Salesforce projects, maintaining high-quality standards, and fostering the professional growth of team members.
You will do:
Directly manage the Salesforce delivery team, including developers, implementers and QA experts

Responsible for the work processes of the delivery team, ensuring efficient project execution and adherence to project timelines

Provide guidance, mentorship, and coaching to team members, fostering their professional development

Identify the development needs of the delivery team members and provide appropriate training and resources to enhance their skills and knowledge
Encourage continuous learning and stay updated on Salesforce platform updates, new features, and best practices
Take ownership of the products and deliverables produced by the Salesforce delivery team
Collaborate with stakeholders, business analysts, and project managers to define project requirements and ensure successful delivery
Maintain a high level of technical knowledge in Salesforce and related technologies
Actively participate in Salesforce projects, engaging in hands-on development and solutioning activities
Ensure high-quality code development, system configurations, and customization in accordance with project requirements
What you have:
Bachelor's degree in Computer Science, Information Technology, or a related field

Strong technical expertise in Salesforce platform, including development, configuration, and administration

5+ years of experience with Salesforce

Proven experience in managing Salesforce delivery teams and driving successful project delivery

3+ years of experience with SF Architecture

Hands-on experience in Salesforce development, including Apex, Visualforce, Lightning Components, and integration technologies

Knowledge of SF architecture and integration with other systems

In-depth understanding of Deployment tools, methodologies, and best practices

Excellent leadership and team management skills, with the ability to motivate and inspire team members

Strong problem-solving and decision-making abilities

Fluent English - verbal and written
Bonus Points:
Being introduced by an AppsFlyer team member

Salesforce certifications (such as Salesforce Certified Administrator, Salesforce Certified Platform Developer) are highly desirable - advantage
As a global company operating in 20 countries across 5 continents, we reflect the human mosaic of the diverse and multicultural world in which we live. We ensure equal opportunities for all of our employees and promote the recruitment of diverse talents to our global teams without consideration of race, gender, culture, or sexual orientation. We value and encourage curiosity, diversity, and innovation from all our employees, customers, and partners.
"As a Customer Obsessed company, we must first be Employee Obsessed. We need to make sure that we provide the team with the tools and resources they need to go All-In." Oren Kaniel, CEO